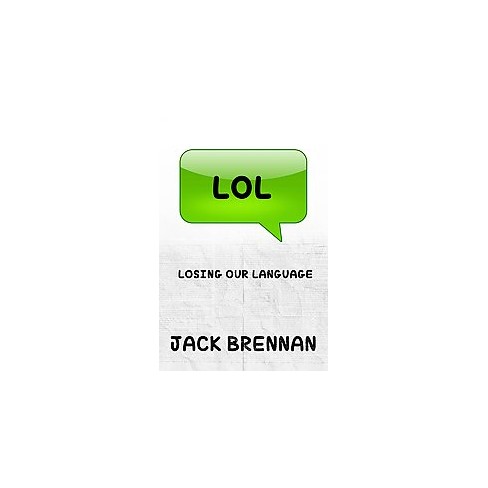 About this item
LOL is a tongue-in-cheek look at language trends in the wireless age through the jaundiced eye of a self-hating Luddite and grammar scold.

LOL: Losing Our Language is an irreverent guide to what's funny about the American English vernacular in the new millennium.  LOL sheds crocodile tears over the fate of our language as it bends to the will of such pervasively destructive influences as adolescent bloggers and semi-literate pop culture icons.  If you believe the recent wholesale changes in the vernacular are a sign of the impending apocalypse, LOL is required reading.
LOL is a mock-serious commentary on select words and phrases that bear on what the author considers to be the current sorry state of our language, often with larger cultural implications, as in the case of the category, "Words That Are in Danger of Mutating Into Their Own Antonyms."
Number of Pages: 129
Genre: Humor
Sub-Genre: General
Format: Paperback
Publisher: Simon & Schuster
Author: Jack Brennan
Language: English
Street Date: December 6, 2016
TCIN: 16917248
UPC: 9781618689054
Item Number (DPCI): 247-42-9006