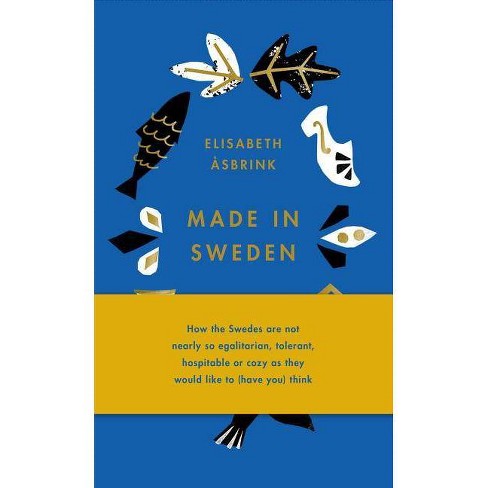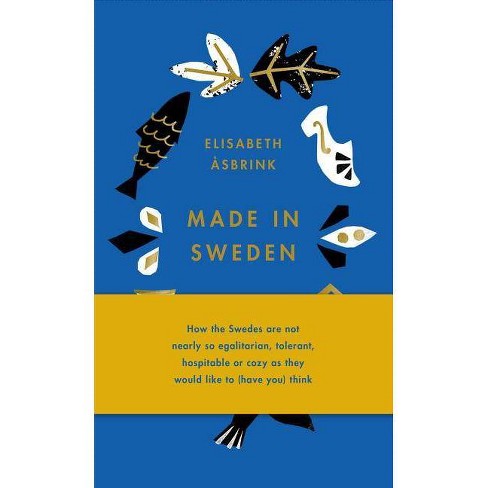 Shipping
Free standard shipping with RedCard
About this item
Specifications
Author: Elisabeth Asbrink
---
Street Date: October 1, 2019
---
TCIN: 77124713
---
UPC: 9781947534841
---
Item Number (DPCI): 247-47-4630
---
Description
"
Praise for 1947
"1947 is one of those books that makes you want to major in history. It is one of the best books, certainly the best nonfiction book, that I've read recently. I think the subtitle, Where Now Begins, really speaks to one of the things that makes this book so important: The echoes of 1947 are resonating very, very clearly today."
--Nancy Pearl on NPR's Morning Edition
"[A] gripping history, formed as a patchwork of significant events. In Paris, the final names are added to the treaties ending the war; in New York, Billie Holiday plays Carnegie Hall; in Cairo, the Arab League convenes on the issue of Palestine; on a Scottish island, George Orwell completes '1984.'...[�sbrink's] careful juxtaposition of disparate events highlights an underlying interconnectedness and suggests a new way of thinking about the postwar era."
--New Yorker
"The Swedish journalist Asbrink's "1947" is an extraordinary achievement. Careening around Europe and the Middle East as well as South Asia and the United States through a singular year, she deliberately juxtaposes the intimate and the ephemeral with immensely consequential political and diplomatic developments. New inventions like the Soviet engineer Mikhail Kalashnikov's assault rifle, the French couturier Christian Dior's resplendent New Look, the American Navy admiral Grace Hopper's virtuoso development of computer language, Thelonious Monk's and Billie Holiday's musical genius and the Polish lawyer Raphael Lemkin's coinage of the term "genocide" jostle with the United Nations' efforts to find a workable resolution for Palestine, gruesome rapes during the partition of India, anti-Semitic riots in England and the Nazi Einsatzgruppen trial at Nuremberg. These, in turn, are nestled alongside evocative accounts of the ardent physicality of Simone de Beauvoir's love for Nelson Algren, the struggles of George Orwell working on "1984" and ships filled--variously--with fugitive Nazis or displaced Jews. Amid all these gleaming fragments are meditations on the nature of historical time, the mysteries of human motivation, the endless riddle of causation and the heart-rending loss of once-possible alternatives. Asbrink is throughout attentive to the complex dynamic produced by the Holocaust's multiple aftermaths, the urgently necessary and terrifyingly confusing process of decolonization and the consolidation of the Soviet bloc. Her constant intercutting of the world-shaking with the quotidian--including her father as a child navigating post-Nazi Budapest--underscores a challenge to more mainstream genres of history writing. The year 1947 did mark a tipping point between the savagery of the immediate past and the tentative stirrings of postwar potentialities. Ultimately most compelling is 1947's relationship to our present. A chilling recurrent subplot involves the remarkably rapid regrouping of undeterred ex-Nazis, already inventing denialism, networking transnationally and dreaming up a renewed pan-fascist future."
--New York Times Book Review
"When journalist Asbrink was ten, her father left her a letter that was 19 lines long. The first 18 expressed his love; the last sentence said never to pity yourself. When Asbrink writes about 1947, she honors her father and others who disappeared under Nazi rule...During this year, writer Simone de Beauvoir went to the United States and had a passionate affair with writer Nelson Algren. A Swedish fascist created escape routes for Nazi friends. Nelly Sachs and Paul Celan wrote poetry about ultimate loss. Primo Levi's memoirs were accepted by a publisher. George Orwell began work on his masterpiece, 1984...For the first time, genocide is recognized as a crime...Asbrink weaves personal and historical stories to show how people migrated across the world, unaccepted in their adopted countries...This superb book deserves a wide audience. In telling history through disparate voices, Asbrink effectively decries the seas of change, as times change quicker than people do." STARRED REVIEW
--Library Journal
"[A] book that blends history and memoir....The conviction that the past is never really past, that it is always striking back, animates Asbrink's work....What is unusual about her book is that she creates a sense of history unfolding in real time. Asbrink presents scenes from around the world alongside one another, making for juxtapositions that are sometimes ironic, sometimes damning, and always tinged with sadness...1947 is based entirely upon archival materials, biographies, diaries, and interviews, as well as upon Asbrink's own family history. She is ruthless in her selection of historical vignettes, which intently follow pivotal developments over the course of the year...Asbrink's contribution is to underscore the contingency of the post-war period, to give it a fitting form, and to show that we must learn not only from what happened, but also from everything that might have been."
--The New Republic
"Unearthing many forgotten details, �sbrink illuminates this pivotal year after the end of WWII, adroitly revealing how profoundly 1947 shaped the decades that followed. �sbrink takes an expansive, month-by-month look at world events, from the partitioning of India to escaping SS soldiers in Argentina to the grand mufti of Jerusalem to Billie Holiday topping the charts in DownBeat magazine to Simone de Beauvoir visiting New York for the first time. �sbrink writes with sardonic passion in an immediately striking tone...A sweeping cacophony of modernity."
--Booklist
"Among innumerable turning points in history, 1947, just two years after World War II ended, is a year worth review. �sbrink's book, translated from the Swedish, makes some of that year's neglected history and high drama tangible and meaningful. With a technique reminiscent of John Dos Passos' "newsreels," the author records events from across the world (Paris, Palestine, New York, Los Angeles, Budapest, Berlin, Delhi, etc.), using the present tense to create a sense of immediacy...Throughout the book, �sbrink artfully selects her narratives...A skillful and illuminating way of presenting, to wonderful effect, the cultural, political, and personal history of a year that changed the world."
--Kirkus Review
"Fragments. Portents, foreshadowing. Slowly gathered, sorted. Coalescing. A stream--small, then surging. That was the experience of reading '1947: Where Now Begins, ' Elisabeth �sbrink's nonfiction account of a momentous year...�sbrink...collected much of her material from 365 daily editions of Sweden's largest newspapers...The year and the book begin slowly...but as they roll on, �sbrink's fragments take shape as a coherent form, much as an artwork that creates one large picture by putting together many small ones...Her story develops a power that needs no metaphor to help explain it. It's a tale of the things that make up the essence of human existence: love, family, uncertainty, horror, belonging. And the question of how we creatures cope when the unthinkable becomes reality."
--Minneapolis Star Tribune
"[I]t is a fascinating, horrifying and illuminating portrayal of circumstances that have impacted the present day, when many of the same feelings, thoughts and actions are, unfortunately, still in existence."
--Shelf Awareness
"In this remarkable work of reportage by Elisabeth �sbrink, Sweden's premiere literary historian assembles a compelling collage of events from Budapest, Chicago, Paris, Stockolm, Palestine and elsewhere, suggesting in their weave that there was a tipping point in modern history in the year 1947: a year during which the DNA of our modern moment, with its technological fascism and neo-fascism, was seeded to ground. It is a fun book to read in a grim way--Nelson Algren and Eleanor Roosevelt and other figures appear and submerge as the dart of �sbrink's attention swerves from one time zone to the next, building a portrait of the assembly of simultaneity."
--Literary Hub
"Elisabeth �sbrink writes sentences that make one gasp in admiration...[1947] should be read for its poetry, its insights, and the interweaving of personal and political judgments."
--Sydney Morning Herald
"An intriguing account of a number of significant events which occurred in a year when the world was beginning to come to terms with the fallout from the Second World War...�sbrink deftly brings together the tangle, the mess, the aspirations, and the disappointments which characterized the period and which for her resonate personally through her family history."
--Rosemary Ashton, author of One Hot Summer: Dickens, Darwin, Disraeli, and the Great Stink of 1858
"Elisabeth �sbrink's lucid and vivid narrative exposes the reader to the anxious dilemmas of refugees, the calculations of lawyers in tribunals, the ennui at cocktail parties, the cynical strategies in negotiating halls, and reveals how our modern era was shaped ... An outstanding work, history as it should be told."
--Salil Tripathi, Chair of the PEN International Writers in Prison Committee, and author of The Colonel Who Would Not Repent
"1947 brings it all into focus.... Informative, provocative and also very personal."
--Boston Herald
"�sbrink writes with a sympathetic voice in an accessible style, yet with an undertone of grief. She uses an anecdotal format reminiscent of the "newsreels" in John Dos Passos's U.S.A. Trilogy, assembling her history as if putting together a puzzle piece by piece. It forms a picture which reminds us, as Faulkner put it, that "The past is never dead. It's not even past."
--Jewish Book Council
"This is a story of people connected through small accidents of fate that through them together, of what people will do to survive and keep their families alive during times of war. A fascinating tale."
--Canadian Bookworm
"[P]owerful and enormously moving."
--The Hindu
"
Recommended
---
From the manufacturer
No information loaded.
Guest Ratings & Reviews
No reviews yet! Be the first to help other guests.