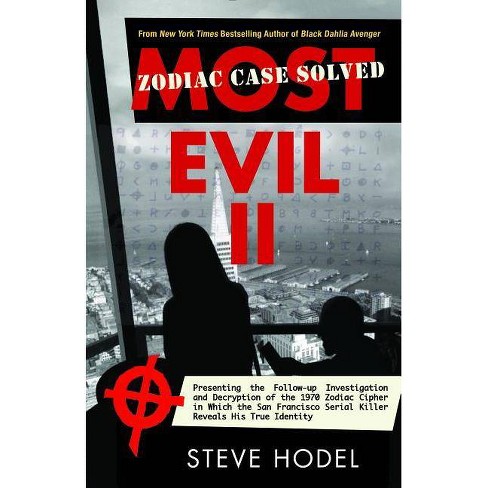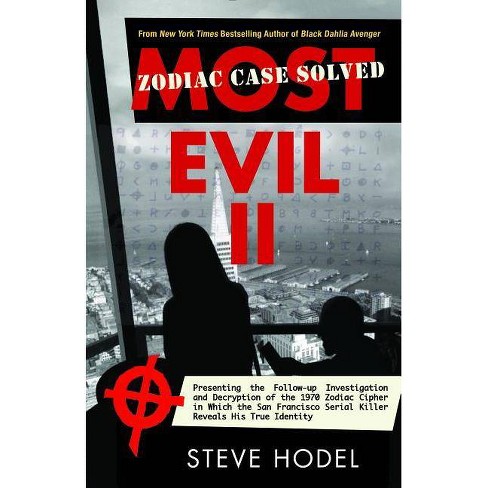 About this item
Specifications
Publisher: Rare Bird Books, a Vireo Book
---
Book theme: Serial Killers
---
Street Date: September 29, 2015
---
TCIN: 77124209
---
UPC: 9781942600459
---
Item Number (DPCI): 247-47-4133
---
Description
Praise for Steve Hodel: "From this distance, there is no doubt that George Hodel committed/performed theatrical murders in several cities over several decades. That a mad doctor's son grew up to be a detective and solved a master criminal's surrealist crimes--and it was his father--is mind blowing. But, there it is. My deepest and sincerest respect for [Steve's] fearless and brilliant investigation into a profound darkness that [he has] brought into a penetrating light."
--T Bone Burnett, Oscar, Grammy, and Golden Globe Award-winning musician-songwriter Praise for Black Dahlia Avenger "The most haunting murder mystery in Los Angeles County during the 20th century has finally been solved in the 21st century.
--Stephen R. Kay, L.A. County Head Deputy District Attorney "Los Angeles is the construct of its mythologies good and bad, fact and fiction. The legend of Elizabeth Short is one of the most enduring. Hodel's investigation is thoroughly and completely convincing. So too is this book. As far as I am concerned, this case is closed."
--Michael Connelly, New York Times Bestselling author of Harry Bosch novels "Crime was rampant as musicals in Los Angeles in the postwar years--this is the age of Bugsy Siegel, the founding of Las Vegas, Mickey Cohen and gun battles on Sunset Boulevard....and it's the age of film noir....George Hodel, I think is fit company for some of noir's most civilized villains--like Waldo Lydecker in Laura, Harry Lime in The Third Man, or even Noah Cross in Chinatown."
--David Thomson, New York Times Book Review "[Steve Hodel] gives us a fascinating family psychodrama; we watch his image of his father morph from flawed but lovable ladies' man to monster."
--Newsweek "Fascinating."
--Johnny Depp "[Hodel] has written an intensely readable account....So what's the final verdict on Black Dahlia Avenger? Its accounts of cover-ups and civic corruption are all too believable, and much of the circumstantial evidence it presents against George Hodel is persuasive....Has Steve Hodel solved the case? I think so."
--Jon L. Breen, The Weekly Standard "A Must read."
--New York Post "The book has been described as 'Hannibal Lecter meets L.A. Confidential meets Chinatown, ' but even that Hollywood characterization doesn't do it justice. Former Los Angeles police detective Steve Hodel has written one of the most compelling true-crime books of all time."
--Seattle Weekly "An ex-L.A. cop uncovers a painful answer to the notorious 1947 Black Dahlia slaying...Hodel appears to have solved one of the most sensational murders in the history of Los Angeles."
--People Magazine "[Hodel] makes a strong case that the Black Dahlia was part of a larger series of ritual murders that went on for years. This unsparing, chilling account of the actions of a perfect psychopath grips to the end."
--Toronto Globe and Mail "Hodel tells the story well and with incredible objectivity. . . A real-life tale of a Dr. Jekyll and Mr. Hyde."
--Richmond Times-Dispatch "This remarkable book will keep readers riveted from the first page to the very last."
--Citizen "In this 2003 case study, Hodel declares the case is solved. He offers irrefutable evidence piled fact upon fact as only the mind of a professional detective can present. The Black Dahlia Avenger is packaged as neatly as a court deposition."
--St. Augustine Record "Black Dahlia Avenger is a fascinating and horrifying tale of 1940s Los Angeles-as Steve Hodel says, a real-life L.A. Confidential."
--San Jose Mercury News "The story boasts all the glamour and sinister mystique of film noir."
--The Daily Telegraph "Readers must hang on tightly as Hodel hurtles along on his compelling parallel journeys of discovery--a return to the melodramatic days of old Hollywood and a simultaneous plunge into the dark roots of his own family tree."
--London Free Press "Black Dahlia Avenger is the best nonfiction book about L.A. crime I have ever read. Former LAPD detective Steve Hodel's journey into the heart of a brutal crime and into the dark places of his soul stayed with me after I read it. Black Dahlia Avenger has it all: suspense, intrigue, bizarre sex, moral ambiguity, all set against a backdrop of the L.A. of Mickey Cohen, Bill Parker, and Tony Cornero. The words 'compelling' and 'riveting' though accurate do not do justice to this nonfiction tour de force."
--Gerald Petievich, author of The Sentinel and To Live and Die in L.A.

Recommended
---
From the manufacturer
No information loaded.
Guest Ratings & Reviews
0

No reviews yet! Be the first to help other guests.