product description page
Negotiating Work, Family, and Identity Among Long-Haul Christian Truck Drivers : What Would Jesus Haul?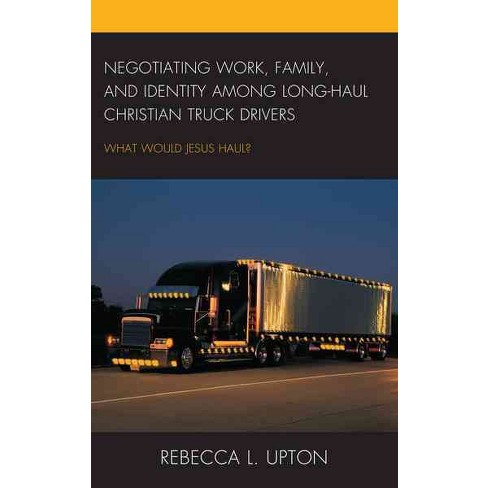 About this item
This book draws upon ethnographic and qualitative research in the United States to demonstrate the means through which long-haul truck drivers navigate work and family tensions in ways that resonate across categories of race, class, gender and religion. It examines how Christianity and constructions of masculinity are significant in the lives of long-haul drivers and how truckers work to construct narratives of their lives as 'good, moral' individuals in contrast to competing cultural narratives which suggest images of romantic, rule-free, renegade lives on the open road. Based upon ethnographic fieldwork, interviews, observations of long-haul truckers, and participation in a CDL school, this rich ethnography highlights how Christian trucking opportunities provide avenues through which balance is struck between work and family, masculinity and other identities. Embedded in larger social discourse about the meaning of masculinity and similar to evangelical perspectives such as those of the Promise Keepers, Christian truckers often draw upon older ideas about responsible, breadwinning fatherhood in their discourse about being good "fathers" while on the road. This discourse is in some conflict with the lived experiences of Christian truckers who simultaneously find themselves confronted by more contemporary cultural narratives of "the work-family balance" and expectations of what it means to be a good "worker" or a good "trucker." The book offers new insight in the field of work and family studies and an extremely relevant voice in the broader contemporary discourse in the United States on the meaning of fatherhood and religion in the 21
st
century.
Number of Pages: 117
Genre: Social Science, Religion + Beliefs
Format: Hardcover
Publisher: Rowman & Littlefield Pub Inc
Author: Rebecca L. Upton
Language: English
Street Date: August 12, 2016
TCIN: 51546220
UPC: 9780739196625
Item Number (DPCI): 248-24-0853