product description page
Nerd Journal (Hardcover)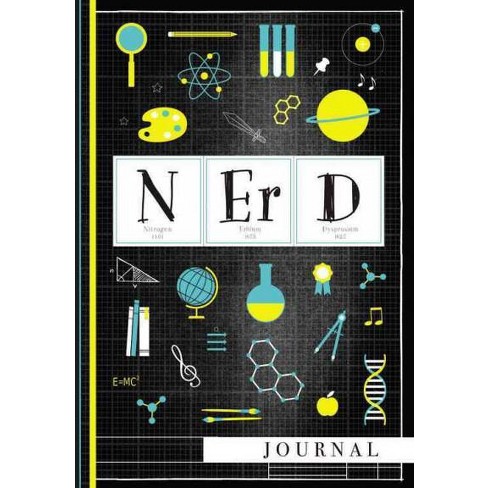 about this item
Celebrate your all-out geekery with your very own journal! Did you finally figure out that calculation for String Theory? How did you feel about the Doctor's latest regeneration? What superpower would you most love to have? Did you find a hack in the latest video game? You can put it all in one place!
And, if you're not sure what to write in your Nerd Journal, Julie Huffman and Jenavieve Brown have peppered this 128-page, hardcover with some of the greatest science facts, jokes, and more!
- Why can't you trust atoms? They make up everything
- At room temperature, there are only two liquid elements. These are bromine and mercury.
- The only letter in the English alphabet not used on the periodic table is J. The letter q only appears in the symbol for the placeholder name for element 114, ununquadium, which has the symbol Uuq. When element 114 is officially discovered, it will be given a new name.
So think about your passions, obsessions, brainstorms, and inventions. Write them down, because some day, we might find yourNerd Journal and put it in a museum, smarty pants!
Genre: Science
Sub-Genre: Chemistry / General
Format: Hardcover
Publisher: Motorbooks Intl
Language: English
Street Date: July 15, 2015
TCIN: 50137857
UPC: 9781631060878
Item Number (DPCI): 248-02-5431
---