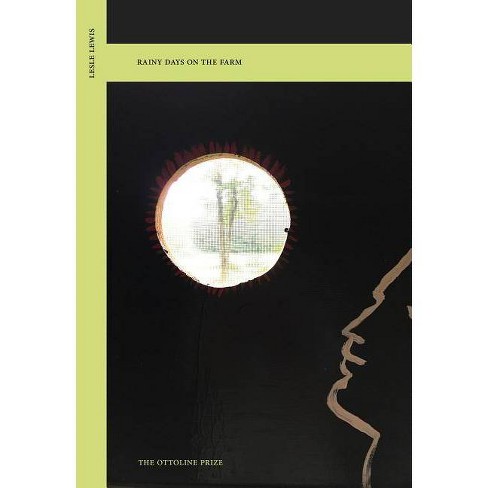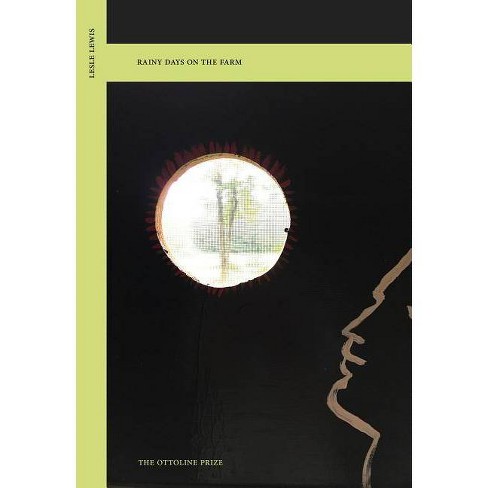 Delivered on or shortly after release date
when you preorder online.
About this item
Specifications
Series Title: Ottoline Prize
---
Street Date: December 17, 2019
---
TCIN: 77124351
---
UPC: 9781944380144
---
Item Number (DPCI): 247-47-4272
---
Description
"There isn't another poet imagining and delivering poetry as Lewis does. What she thinks and how she lets us into her thought stirs up one's imagination, invites us to be as alive as her thoughts are, and shows us once again what poetry can do when we let it roam as the feral thing it is. She takes fate and time and talks to them about love and inevitable grief. I love this book, her poems never fail to mesmerize."--Dara Wier Lesle Lewis's back-country-New-England sense of humor gains intensity from an attunement to the moonlit mysteries of disappeared loved ones without ceding any of her unique perplexity. The lines and lives are delimited with chronic end-stops, saturating the poems with infectious, pensive music. Maybe the puzzle of our shared world is ultimately grammatical, and the baffling specificity of every lived moment awaits the arrival of a keyword to unlock its sense: a simply sufficient pronoun. As we read early in A Boot's a Boot, ''We imagine a pronoun that says some people sometimes and sometimes includes ourselves.'' I love this book! --Jon Woodward Lesle Lewis is one of the unique voices of American poetry today. Her poems are at once abstract and intimate, wryly witty and sad, real and surreal. In poem after poem she surprises the reader with her uncanny sensibility and metaphysical insights. --Nin Andrews "If you think a complete sentence expresses a complete thought, forget it. Lesle Lewis' elegant sentences non-sequitur into uncanny compilations that are never done. We feel them going on, building beyond the page. Juxtaposing the rolling rhythms of prose with distinctly poetic content, Lewis has come up with another incisively intelligent, deeply generous collection--it's a gift to contemporary poetry."--Cole Swensen "The whimsical, highly animated landscapes of Lesle Lewis' second collection will surprise and delight. In confident prose poems, 'Abstraction puts on her cowboy boots' and strides into the unknown. Employing collage reminiscent of Gertrude Stein's breathless dazzle, Lewis creates landscapes where surreal meets New England bucolic, meaning is arrived at cumulatively, and the animated and the 'real' converse. This is a bar-raising kind of collection. In future reviews and poetry readings I may sign-off or leave the room immediately with a 'Feh! Not as good as Lewis.'"--Stride Magazine "Lewis gives us the something that is always other than the first touch. Something always lies beneath or above or beyond."--The Keene Sentinel "In their nervous eloquence, Lesle Lewis's surprising lines behave like brushstrokes that barely touch the page before lifting off again in the mind. Equal parts fable, modernist prose poem, philosophical investigation, and social geography, Landscapes I & II makes all these elements talk to each other through daring juxtaposition. The conversation is about the everyday workings of art and life, but its conclusions are always unpredictable. At once wildly expressionist and tightly structured, these poems delight with their agility and speed."--Peter Gizzi "Lesle Lewis is alive with conflict. She wishes she were alive and not alive. Lucky for us readers, she is very alive. Scintillating with all her private and not so private mythologies, her poems beam down situations of utter contradiction both terrifying and calming. She sings the song of life in all its multitudinous guises. Finally, though, this is a book of joy, impossible to put down, impossible to deny."--James Tate "...lie down too is a collection to leave slowly and return to often."--Gently Read Literature "...there is a lot of wisdom in [lie down too], and it comes to you in waves. I mean this almost literally: As if standing on the border of land and water, at the border of sense and chaos, the spare images of this book roll toward you at a rate that is both overwhelming and measured."--Thom Dawkins, Weave Magazine "[lie down too] is a coupling of familiar with new, of phrases almost remembered but twisted in mid air like a lasso, settling on the head of an unexpected animal. It's seriously fun."--Beth Kanell "...lie down too is often intensely hilarious and thoughtful."--Stride Magazine "...[Lewis] integrates isolated lines with each other by the clever, deft touch of an adept hand and heart."--The Keene Sentinel "Few poets handle both syntax and sound as [Lewis] does, and few flirt so well both with, and against, common sense, with and against ordinary adult experience..."--Publishers Weekly
Recommended
---
From the manufacturer
No information loaded.
Guest Ratings & Reviews
0

No reviews yet! Be the first to help other guests.