product description page
Road to Happiness Is Always Under Construction : Build a Better Body, Mind, and Soul (Hardcover) (Linda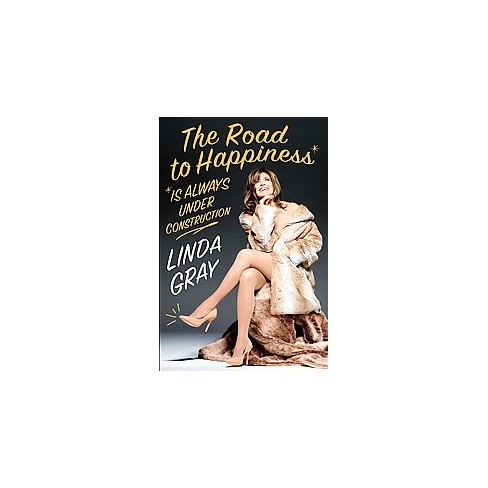 $22.49
MSRP
Reg: $26.95 Save $4.46 (17% off)
About this item
To celebrate her 75th birthday, Linda Gray, the iconic star of Dallas and timeless beauty, is sharing her road map to happiness in her revelatory memoir.When Linda Gray, iconic star of Dallas, was twenty years old, a magazine editor coldly rejected her as a model, writing that, perhaps one day, "you might shape into something." Since then, Linda has been evolving and growing, and has shaped into a role model for women of every age in her grace, beauty, generosity, and wisdom. She's been through more pain and tragedy than her longtime fans realize, having suffered paralyzing polio as a child, growing up with an alcoholic mother, landing in a emotionally abusive marriage at twenty-two and living by her husband's rules for sixteen years before she openly rebelled against him to take an acting class. At thirty-eight, Linda got her big break, as Larry Hagman's wife onDallas. With fame came a bitter, public divorce, trouble at home with her two kids, and the loss of her beloved sister to breast cancer. Linda got through it all—the challenges of sexism in Hollywood and the pressures of being a single working mom—with a relentlessly positive attitude that kept her cruising, with a few speed bumps, to the place of serenity she thrives in now.To celebrate her seventy-fifth birthday, Linda is opening up about her life for the first time. Inside this book, she tells deeply personal stories with wit, humor, and candor, and reveals how she's learned to love every day as the blessing it is and to treat herself with the kindness she bestows on friends and strangers alike. Along with wisdom, Linda has accumulated a lot of practical tips about maintaining a healthy lifestyle—how to strengthen and detoxify your body, liberate your mind, and uplift your soul—and shares them as well. Her message to "give, love, and shine, baby, shine" will fill anyone with inspiration to live life to the fullest, and never stop pursuing honesty and joy.
Rich. Thin. Beautiful. Successful. Happy. Not every woman can achieve these goals overnight, but how about in 75 years or less? World-famous actress, Linda Gray certainly has and is ready to share her wisdom inAge-Free on living simply and moving beyond false hopes as the key to leading a fulfilled life.

December 27, 1960

Dear Miss Gray,

Thank you very much for submitting your photograph to the Glamour girl search we are conducting.

I regret to say you are not the exact type of girl we are looking for. However we don?t want you to be discouraged at this point. Perhaps if you changed your make up a little and tried some experimenting with new hair stylings, you too might very well shape into something. Good Luck.

No one would argue now that Linda Gray, world-famous actress and star of the long-running television showDallas, has certainly shaped into something. She?s achieved success, beauty, and, most importantly, happiness?even if it only took 75 years to get there.

As the U.N. Goodwill Ambassador for over a decade, Linda worked in developing countries to promote women?s rights. The women she met taught her how to find joy in having nearly no material possessions, and yet having everything they need to be happy. After one trip, Linda returned home and as she stood in front of her (overflowing) closet, she was inspired to start shedding clothes, shoes, books, resentments, anger, and everything else that cluttered her life.

In Age-Free, Linda compiles a lifetime?s worth of tips and wisdom into a humorous and insightful guide for women through all the stages of life, and ultimately shares how to lead a fulfilled life by living simply. Reflecting the phases and actions of every woman?s life?share, shift, shock, shop, shed, shine, and so many more?Linda shows how you too can very well shape into something.
Number of Pages: 261
Genre: Biography + Autobiography, Self Improvement
Format: Hardcover
Publisher: Simon & Schuster
Author: Linda Gray
Language: English
Street Date: September 8, 2015
TCIN: 17245535
UPC: 9781941393093
Item Number (DPCI): 247-04-7236