product description page
SEO Fitness 2016 : The Seven Steps to Search Engine Optimization Success on Google (Workbook)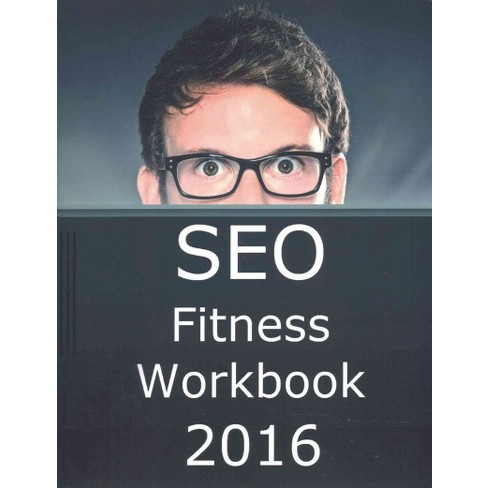 about this item
SEO 2016 Edition with FREE SEO Tools to Dominate Google, Bing and Yahoo
FULLY REVISED - the new SEO FITNESS WORKBOOK covers both Panda and Penguin updates PLUS the move to content marketing and social SEO
One of the MOST EXPENSIVE books on SEO? Why: because it's a practical, hands-on step-by-step, book on SEO 2016 AND it includes the SEO TOOLBOOK
While many books on SEO sell for $2.99 or are even free, the SEO FITNESS WORKBOOK is priced much higher. It's worth it. Here's why -
You get what you pay for: many of the cheap SEO books, are just 'throw it up on Amazon' schlock designed to promote their author's services. TheSEO Fitness Workbook, in contrast, is built upon years of real experience, and the teaching methodology of Jason McDonald, used in his classes in the San Francisco Bay Area, including Stanford University's Continuing Studies program. It's in-depth, and supported by facts and real experience.
Includes the SEO Toolbook: other books on SEO start and end, with explanations. TheSEO Fitness Workbook includes the SEO Toolbook - 2016 Edition - with hundreds of free tools - a $29.99 value. The tools alone are worth the price of the book! Other books -SEO For Dummies, SEO An Hour a Day, etc. - are great, but they are a) increasingly out-of-date, and b) do not include a complete list of free tools. Why buySEO For Dummies or other books, when with the SEO Fitness Workbook you can get free tools and an in-depth, step-by-step SEO Book for 2015?
Step-by-step instructions. The Fitness Workbook doesn't just explain SEO. No, it does something much more powerful: it gives you Todos and Deliverables in each chapter, helping you to go step-by-step towards Success. It's not about explaining SEO: it's about doing SEO.
Reviews, reviews, reviews. Read the reviews and note that these are from real people, not paid review-bots! Google Jason McDonald, and check him out online. The reviews and online presence confirm that this is not someone who just 'writes' about SEO. This is a book on SEO written by someone who 'does' SEO and shares his knowledge with you in an easy-to-read, practical format - supported with free SEO Tools.
The author, Jason McDonald, has instructed thousands of people in his classes in the San Francisco Bay Area, including Stanford Continuing Studies, as well as online. Jason speaks in simple English and uses the metaphor of "The Seven Steps to SEO Fitness" to explain to you how to 'get SEO fit.'
Here are the SEVEN STEPS TO SEO FITNESS explained in detail in the workbook:
Set the right EXPECTATIONS: define the goals of your website, and assemble a "can do" team at your company to learn SEO and then implement it step-by-step.
Identify your KEYWORDS: find high volume, h
Edition: Workbook
Number of Pages: 156.0
Genre: Computers + Internet
Format: Paperback
Publisher: Createspace Independent Pub
Author: Jason, Ph.d. Mcdonald
Language: English
Street Date: November 25, 2015
TCIN: 51498085
UPC: 9781518748882
Item Number (DPCI): 248-21-7704
---