product description page
Visualizing Portuguese Power : The Political Use of Images in Portugal and Its Overseas Empire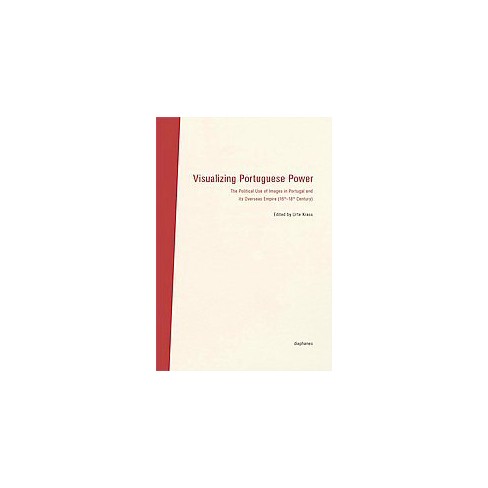 About this item
Images have always played a vital role in political communication and in the visualization of power structures and hierarchies. In the negotiation processes between different cultures, the language of the visual is often thought of as the more effective way to acquaint and overpower the others with one's own principles, beliefs, and value systems. Scores of these asymmetrical exchange situations have taken place in the Portuguese overseas Empire since its gradual expansion in the 16th century. This volume aims at developing thoughts on the broad phenomenon of Portuguese-Christian Art in the Portuguese colonies further by adding the dimension of the political appropriation of these (and other) objects. How were these "hybrid" artifacts staged and handled to generate new layers of meaning and visualize political ideas and concepts?
The underlying question of this volume's contributions is whether there were, also in the profane sphere of the visualization of political ideas and structures, phenomena of accommodation comparable to those in the sphere of the religious image: Do we find adaptations to the local artistic and ceremonial customs when it comes to demonstrate Portuguese power in the overseas regions? The contributors aim at analyzing the transmission processes and the development of transcultural imaginations in the sphere of the political use of the image.
Images play a key role in political communication and the ways we come to understand the power structures that shape society. Nowhere is this more evident than in the process of empire building, in which visual language has long been a highly effective means of overpowering another culture with one?s own values and beliefs.

With Visualizing Portuguese Power, Urte Krass and a group of contributors examine the visual arts within the Portuguese empire between the sixteenth and eighteenth centuries. With a focus on the political appropriation of Portuguese-Christian art within the colonies, the book looks at how these and other objects could be staged to generate new layers of meaning. Beyond religious images, the book shows that the appropriation of the visual arts to reinforce important political concepts also took place in the outside the religious sphere, including adaptations of local artistic customs to reinforce Portuguese power.
Number of Pages: 309
Genre: Art
Sub-Genre: European
Series Title: Bilderdiskurs
Format: Hardcover
Publisher: Univ of Chicago Pr
Author: Urte (EDT) Krass
Language: English
Street Date: March 15, 2017
TCIN: 17174211
UPC: 9783037347423
Item Number (DPCI): 247-02-8451