product description page
What Is This Thing Called Metaethics? (Paperback) (Matthew Chrisman)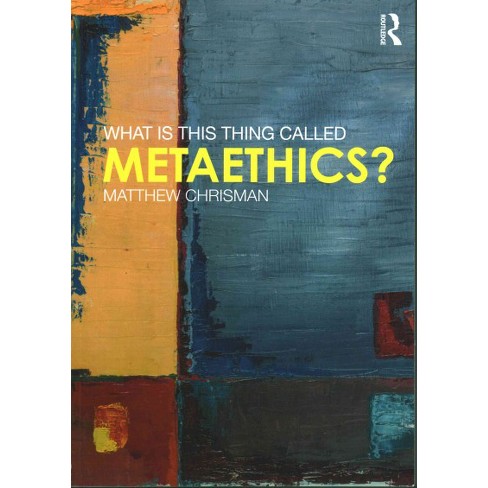 About this item
Are moral standards relative? Are there moral facts? What is goodness? If there moral facts are how do we learn about them? These are all questions about metaethics, the branch of ethics that studies ethical properties, statements, attitudes and judgements. To the uninitiated it can appear abstract and far removed from its two more brash cousins, ethical theory and applied ethics, yet it is one of the fastest-growing and most exciting areas of ethics.
What is this thing called Metaethics? demystifies this important subject and is ideal for students coming to it for the first time. Beginning with a brief historical overview of metaethics Matthew Chrisman introduces and assesses the following key topics:
moral reality: including questions about naturalism and non-naturalism, moral facts, and the distinction between realism and antirealism
moral language: does language represent reality? What mental states are expressed by moral statements?
moral psychology: Hume's theory of motivation and the connection between moral judgement and motivation
moral knowledge: including moral disagreement, the distinction between internalist and externalist theories of knowledge, and theories of objectivity and relativism in metaethics
nonnaturalism
expressivism
error-theory
naturalism
contemporary theories and arguments in metaethics, including Derek Parfit, Simon Blackburn, John McDowell, Christine Korsgaard and Alan Gibbard
new directions in metaethics, such as 'metaepistemology' and 'metanormative theory'.
Additional features such as chapter summaries and a glossary make this an ideal introduction to metaethics.
Number of Pages: 152
Genre: Philosophy
Series Title: What Is This Thing Called?
Format: Paperback
Publisher: Taylor & Francis
Author: Matthew Chrisman
Language: English
Street Date: October 13, 2016
TCIN: 51821988
UPC: 9781138827622
Item Number (DPCI): 248-34-6735