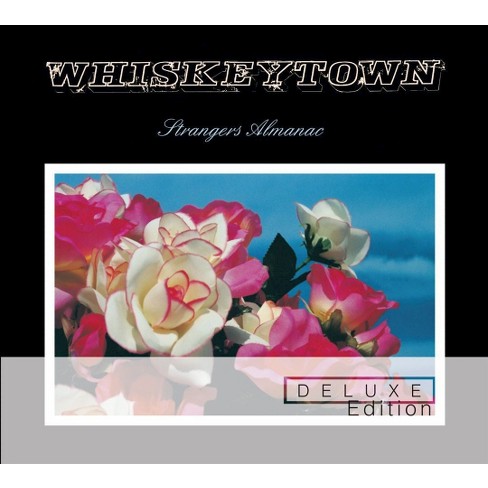 About this item
Rolling Stone (p.60) - 4 stars out of 5 -- "[T]he record is remarkably polished, coloring Gram Parsons-style country with R.E.M.'s vocal drama and the Replacements' beer-breath blues."
Rolling Stone (8/7/97, p.64) - 3 Stars (out of 5) - "If there's to be a Nirvana among the bands that are imprecisely dubbed alternative country, look to Whiskeytown. Ryan Adams is a gifted writer who pens aching songs about alienation and love's lackings, and sings in a weary voice scuffed by hard luck..."
Spin (08/01/97, p.74) - "...This Raleigh, N.C., quintet breaks away from the No Depression pack with a potent major-label bow that might be characterized as country & Westerberg. More tuneful and ruminative than their rowdy shows would suggest, Ryan Adams' America-soaked songs alternately rock and tiptoe through the space between apathy and regret..." - Rating: B+
Uncut (p.109) - 5 stars out of 5 -- "[The album] still sounds like alt.country's high tide."
Uncut (5/04, p.100) - "[S]tunning....[R]ocking like a primate and sad-balladeering like the loneliest barfly."
Alternative Press (3/01, p.104) - Included in A.P.'s "10 Essential Alt-Country Albums" - "...Ryan Adams always seems to be singing at the end of a hard night of drinking, or at the end of a string of hard luck..."
Option (11-12/97, p.125) - "...show[s] range beyond the band's trademark roughhouse, twang-tinged punk, but its honky-tonk heart still beats..."
Melody Maker (1/24/98, p.37) - "Purchase immediately and file next to EVERYBODY HURTS and Big Star's THIRTEEN. It really is that good."
Village Voice (2/24/98) - Ranked #23 in the Village Voice's 1997 Jazz & Pop Critics' Poll.
Paste (magazine) (p.64) - "STRANGERS ALMANAC is the beating heart of Whiskeytown's catalog and one of the best albums of its genre and era."
Record Collector (magazine) (p.100) - 5 stars out of 5 -- "Flitting between dustbowl desperation and inner city ennui on slacker anthems such as 'Losering,' Adams soundtracked a subculture with quiet reserve and filmic imagery..."
Musical Style: Americana, Roots Rock, Alternative Country-Rock
Sub-Genre: Rock & Roll/Roots, Alternative Country
Genre: Miscellaneous
Record label: Universal Music Group
Musical Artist: Whiskeytown
Software Format: Vinyl
Street Date: March 25, 2014
TCIN: 15555968
UPC: 602517654396
Item Number (DPCI): 244-38-1264
Shipping
In stock
- free standard shipping with REDcard