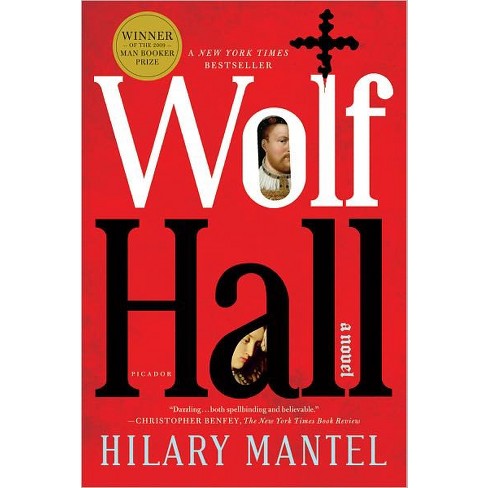 About this item
Hilary Mantel garnered both the 2009 Man Booker Prize and the 2009 National Book Critics Circle award for fiction for her masterful novelistic account of the court of King Henry VIII, as seen through the conniving eyes of the king's chief minister Thomas Cromwell, who is often blamed/credited with engineering England's break from the Church of Rome. History has portrayed Cromwell as a selfish opportunist who reaped enormous personal riches by parlaying the king's lust for Anne Boleyn into a seismic political and religious shift, now known as the English Reformation. Mantel provides details of Cromwell's childhood, which was marked by abuse and poverty, and his education among the merchants of Italy, where he learns the intricacies of political intrigue. She also fills in the context of his rise to power, which was indeed based on his support of Henry's decision to declare himself the head of the English Church in order to divorce his first wife, Catherine of Aragon.
In the ruthless arena of King Henry VIII's court, only one man dares to gamble his life to win the king's favor and ascend to the heights of political power
England in the 1520s is a heartbeat from disaster. If the king dies without a male heir, the country could be destroyed by civil war. Henry VIII wants to annul his marriage of twenty years, and marry Anne Boleyn. The pope and most of Europe opposes him. The quest for the king's freedom destroys his adviser, the brilliant Cardinal Wolsey, and leaves a power vacuum.
Into this impasse steps Thomas Cromwell. Cromwell is a wholly original man, a charmer and a bully, both idealist and opportunist, astute in reading people and a demon of energy: he is also a consummate politician, hardened by his personal losses, implacable in his ambition. But Henry is volatile: one day tender, one day murderous. Cromwell helps him break the opposition, but what will be the price of his triumph?
In inimitable style, Hilary Mantel presents a picture of a half-made society on the cusp of change, where individuals fight or embrace their fate with passion and courage. With a vast array of characters, overflowing with incident, the novel re-creates an era when the personal and political are separated by a hairbreadth, where success brings unlimited power but a single failure means death.
Number of Pages: 604
Genre: Fiction + Literature Themes
Sub-Genre: Historical Fiction
Format: Paperback
Publisher: Picador USA
Author: Hilary Mantel
Language: English
Street Date: August 31, 2010
TCIN: 12801312
UPC: 9780312429980
Item Number (DPCI): 059-04-1110
Shipping
In stock
- free standard shipping with REDcard