product description page
Year in White : Cultural Newcomers to Lukumí and Santería in the United States (Hardcover) (C.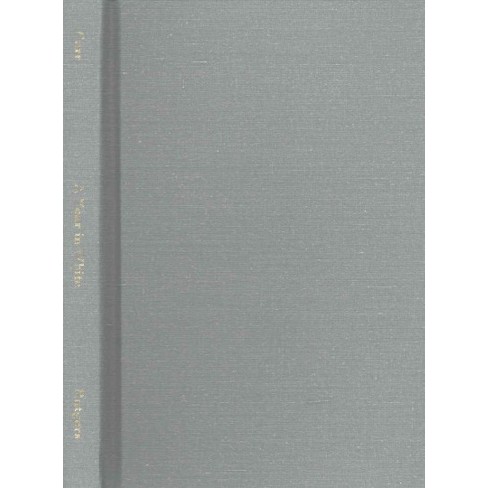 About this item
In the Afro-Cuban Lukumí religious tradition—more commonly known in the United States as Santería—entrants into the priesthood undergo an extraordinary fifty-three-week initiation period. During this time, these novices—callediyawo—endure a host of prohibitions, including most notably wearing exclusively white clothing. InA Year in White, sociologist C. Lynn Carr, who underwent this initiation herself, opens a window on this remarkable year-long religious transformation.In her intimate investigation of the "year in white," Carr draws on fifty-two in-depth interviews with other participants, an online survey of nearly two hundred others, and almost a decade of her own ethnographic fieldwork, gathering stories that allow us to see how cultural newcomers and natives thought, felt, and acted with regard to their initiation. She documents how, during theiyawo year, the ritual slowly transforms the initiate's identity. For the first three months, for instance, theiyawo may not use a mirror, even to shave, and must eat all meals while seated on a mat on the floor using only a spoon and their own set of dishes. During the entire year, theiyawo loses their name and is simply addressed as "iyawo" by family and friends.Carr also shows that this year-long religious ritual—which is carried out even as theiyawo goes about daily life—offers new insight into religion in general, suggesting that the sacred is not separable from the profane and indeed that religion shares an ongoing dynamic relationship with the realities of everyday life. Religious expression happens at home, on the streets, at work and school.Offering insight not only into Santería but also into religion more generally, A Year in White makes an important contribution to our understanding of complex, dynamic religious landscapes in multicultural, pluralist societies and how they inhabit our daily lives.
Number of Pages: 227
Genre: Religion + Beliefs, Social Science, Body + Mind + Spirit
Sub-Genre: Sociology of Religion, Ethnic + Tribal, Spiritualism
Format: Hardcover
Publisher: Rutgers Univ Pr
Author: C. Lynn Carr
Language: English
Street Date: January 19, 2016
TCIN: 26395771
UPC: 9780813571201
Item Number (DPCI): 247-51-0405