product description page
Your Baby's First Year (Revised / Updated) (Paperback)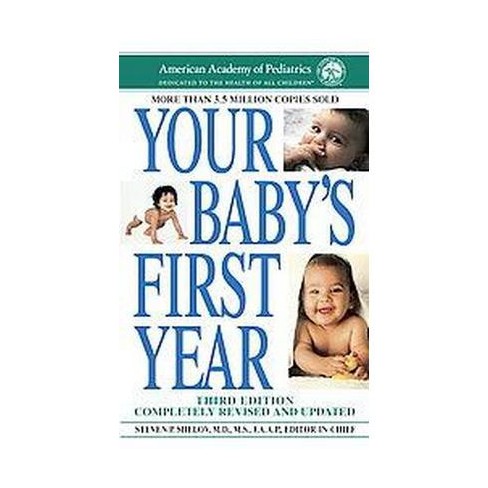 $5.44
MSRP
Reg: $7.99 Save $2.55 (32% off)
about this item
Basile Tocquard is a handsome, wealthy, Parisian bank manager. Born in Algeria, his life was once devoted to Sundays with his mother, family reunions, pious sobriety, and devout Islamism. But now the time has come for him to find a suitable apartment in the trendiest neighborhood in Paris, for aperitifs at the Deux Magots and the Cafe de Flore, for shopping sprees at the most exclusive boutiques in Paris. And for a sex life free of prohibitions! Thus his adventures begin. Unfortunately for him, but to the delight of the reader, his story is filtered through a rather unsympathetic female narrator who refuses to show our hero the attention he feels he deserves.

The results are amusing, bizarre, and increasingly delusional. This exhilarating novel about tradition and modernity, obligation and emancipation, speaks to what it means to live in a socity where cultures and ideologies often clash. With this portrait of a man balanced between two worlds---one in which he is both liberated and successful, the other in which he is conditioned by teligion, family, and a hilariously overbearing mother---Leila Marouane establishes herself as an original and talented chronicler of modern man's maladies and toboos. was born in Algeria in 1960 and has lived and worked in Paris since 1990. In addition to The Sexual Life of an Islamist in Paris, she is the author of four novels and one collection of short stories. In 2004, she was awarded the Frankfurt Book Fair's Liberatur Prize, and in 2006, the prestigious Prix Jean-Claude Izzo for her novel La jeune fille et la mere.

From the American Academy of Pediatrics---the nation's most trusted name in child care---Your Baby's First Year is the definitive all-in-one guide to caring for your infant.

Comprehensive, reassuring, and up-to-date, Your Baby's First Year is an indispensable guide for all parents who want to provide the very best care for their baby.
This authoritative and invaluable volume from the organization representing the nation's finest pediatricians brings state-of-the-art answers to all your medical and parenting concerns. Here is sound, reassuring advice on baby care that covers everything from preparing for childbirth to family issues such as adoption and stepfamilies to age-appropriate toys. Here too is an indispensable guide to recognizing and solving common health problems during the first year, plus detailed instructions for coping with emergency medical situations.

Comprehensive, accurate, and up-to-date, Your Baby's First Year includes:a month-by-month guide to your baby's first year that lets you know what to expect in terms of growth, behavior, and development a complete health encyclopedia covering injuries, illnesses, and other disabilities safety checks for home, outdoors, and cars, with crucial new information on air bag safety and infant car seats coverage of breastfeeding techniques and benefits guidelines for choosing a child-care provider and much, much more. Warmly-written and accessible, yet encyclopedic in scope, this sourcebook guides parents through all aspects of caring for infants. This is advice that parents can trust, from the nation's leading specialists in pediatric medicine.
Edition: Revised / Updated
Number of Pages: 774
Genre: Family + Relationships
Sub-Genre: Parenting / General, Child Development, Life Stages / Infants + Toddlers, Developmental / Child, Family Law / Children
Format: Paperback
Publisher: Random House
Language: English
Street Date: May 25, 2010
TCIN: 12107265
UPC: 9780553593006
Item Number (DPCI): 248-36-8315
---