product description page
Yurei : The Japanese Ghost (Hardcover) (Zack Davisson)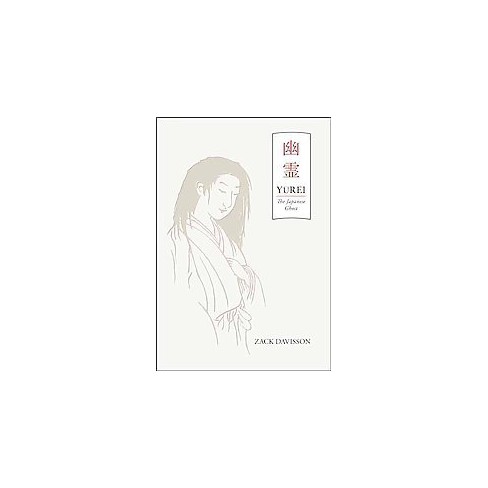 $19.50
MSRP
Reg: $22.95 Save $3.45 (15% off)
about this item
"I lived in a haunted apartment." Zack Davisson opens this definitive work on Japan's ghosts, oryurei, with a personal tale about the spirit world. Eerie red marks on the apartment's ceiling kept Zack and his wife on edge. The landlord warned them not to open a door in the apartment that led to nowhere. "Our Japanese visitors had no problem putting a name to it . . . they would sense the vibes of the place, look around a bit and inevitably say 'Ahhh . . .yurei ga deteru.' There is a yurei here."
Combining his lifelong interest in Japanese tradition and his personal experiences with these vengeful spirits, Davisson launches an investigation into the origin, popularization, and continued existence ofyurei in Japan. Juxtaposing historical documents and legends against contemporaryyurei-based horror films such as The Ring, Davisson explores the persistence of this paranormal phenomenon in modern day Japan and its continued spread throughout the West.
Zack Davisson is a translator, writer, and scholar of Japanese folklore and ghosts. He is the translator of Mizuki Shigeru'sShowa 1926–1939: A History of Japan and a translator and contributor to Kitaro. He also worked as a researcher and on-screen talent for National Geographic's TV specialJapan: Lost Souls of Okinawa. He writes extensively about Japanese ghost stories at his website, hyakumonogatari.com.
Davisson unearths the hidden history of Japan's ghostly yurei. He expertly weaves together records of yurei sightings from medieval times to the present. Multiple images of classic and contemporary yurei hide within the pages, allowing the reader to clearly identify the differences between western ghosts and the eerily consistent yurei: the white-robed, long-haired apparition of revenge.
Number of Pages: 227.0
Genre: Social Science, History
Sub-Genre: Folklore + Mythology, Asia / Japan, Popular Culture
Format: Hardcover
Publisher: Consortium Book Sales & Dist
Author: Zack Davisson
Language: English
Street Date: August 25, 2015
TCIN: 15735797
UPC: 9780988769342
Item Number (DPCI): 247-08-9239
---