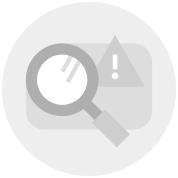 We couldn't find a match
Try removing some filters
Target Plus
™

Partner

Since 2019
Suffem, New York
partner location
ToyWiz
Welcome to ToyWiz on Target+, and thank you for visiting us! Please take your time looking around at the most complete selection of the hottest toys, action figures & trading card games anywhere in the world! We work relentlessly to bring you an easy to navigate, 100% safe & secure, fully stocked with guaranteed authentic merchandise on-line selection. We have been in business for over 30 years and online for over 20! We have become the industry leader in collectible toys, action figures, plush & trading card games. We continue to work extremely hard to stay two steps ahead of our competitors. They try to copy us but they just can't keep up! At ToyWiz, there are a 3 rules we live by.... Largest Selection of Guaranteed Authentic Merchandise, Competitive Pricing & Great Customer Service. With those 3 qualities in place, we will always stand out from the crowd. When you do business with us, you can trust that we take your business very seriously. Thanks again for visiting us!
What is a Target Plus™ Partner?
A Target Plus Partner is a third-party company that sells and ships items directly to you through Target.com and the Target apps. Target curates these Partners to bring you exciting brands and items you can order online. Target processes payment for items purchased from these Partners, and you can track items purchased from these Partners on your order details page.
---