home items during our
holiday home sale.*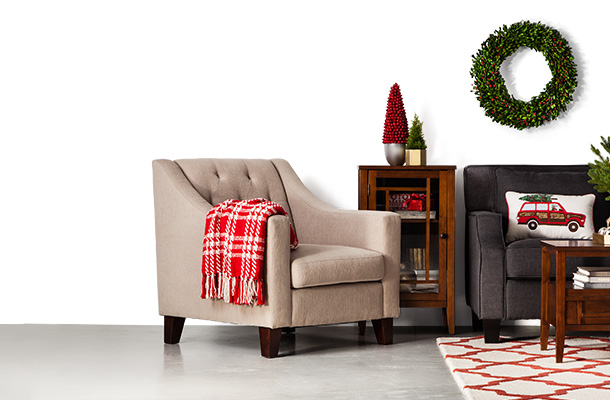 top home brands.*
plus, other great deals.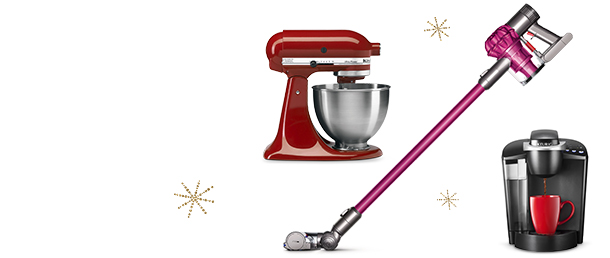 Home is where you get to relax and be yourself. So, get ready to put your own personal stamp on your space. From home décor pieces and furniture sets to kitchen appliances and bedding sets, Target has everything you need to make your home a place you don't just live in, but love! Whether you want to update your home or decorate your first apartment, our extensive range of home decorating products will help your home décor ideas take flight. Just choose from our collection of furniture pieces, lighting fixtures and accessories and once you've set that last item in place, you'll never feel like leaving home again. If you need a little help completing your household chores more efficiently, our home appliances, like vacuum cleaners, dishwashers, washers and dryers will turn you into a time management expert. Set the right temperature and get fresh air with our heaters, air conditioners, humidifiers and air purifiers. Preparing daily meals can be a huge undertaking after a long day. Our assortment of kitchen appliances from top-notch brands, like KitchenAid, Panasonic, GE, Black & Decker and more will make cooking quicker and easier than ever before. Whether you prefer Italian, French or Mexican dishes, Target offers you ovens and microwaves, blenders, mixers and more to make your family's favorites in no time. Don't let those tasty meals translate into a few added pounds- our scales can help you stay on track. From food scales to measure portion sizes and bathroom scales to measure your weight, we have them all. Shopping at Target just means one thing! You'll never go wrong!