save up to 20% on kid's bedding & bath essentials.

plus, spend $100, save $25 with promo code HOME.*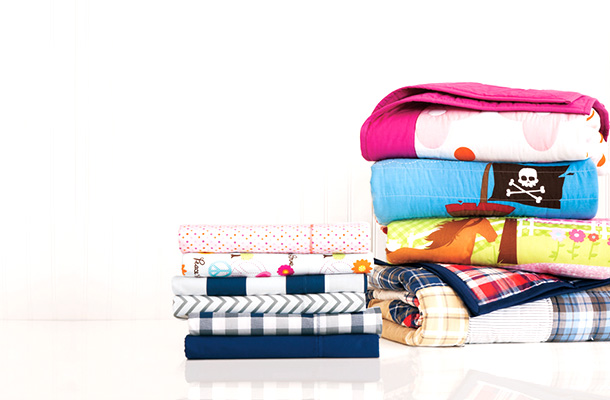 room to grow. everything to make lullaby land dreamy.
Kids nowadays are considered intelligent and smart enough to be included in important decision-making meetings in the family. It's no wonder that they expect the best when it comes to their home accessories as well. Target stocks the best stuff for kids, from furniture and bedding to décor and bath items. Our kids' home accessories are specially designed to cater to junior tastes and preferences. Kids' rooms are their personal world of comfort where their ideas, imagination and creativity get to nurture and develop. Furnish their bedrooms with beautiful furniture pieces available at Target to complement their individual tastes and personalities. Pick from traditional, modern, playful and sophisticated furniture categories to set up their rooms. Beanbags, kids' dressers, nightstands, loungers, and kids' desks are some of the popular kids' room furniture attractions at Target, apart from the regular kids' beds. Bedding options are of primary importance when you are thinking about revamping your child's bedroom. At Target, you'll find separate bedding choices for girls and boys. World renowned brands like Circo, Castle Hill, Room 365, Mudhut and Sweet JoJo Designs offer some of their top picks to ensure your child gets a good night's sleep every time. Your hero-worshipping toddler can also take a pick from character themed kids' bedding sets like Frozen, Teenage Mutant Ninja Turtles, Hello Kitty, Monster High, Planes and Doc McStuffins. Target also has several other kids' room ideas for their décor like 3D wall arts, clocks, themed window curtains and valances, accent rugs, lamps and lightings and wall decals to create a personalized feel. Every parent knows what a pain it can be to coax a sprightly young thing into the bath tub every day. Target comes to the rescue with cute and cuddly kids' bath accessories, rugs, towels, toys and more. Whatever your child may have in mind, Target offers the right pieces to match their needs and personalities. And the best part is, they are easy on your pocket too. Shop at Target for your kids today!