1. select furniture.
2. pick fabric & size.
3. ships in 2–3 weeks.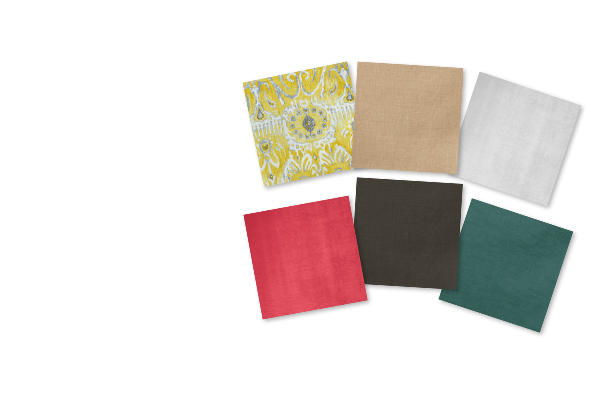 gift a special piece to store those blingy treasures.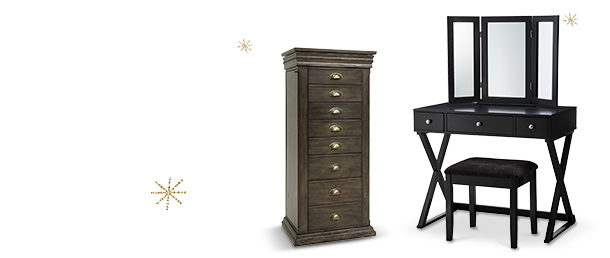 Home is where your bed is! Sure you sleep there, but your bedroom is also a sanctuary for relaxation. Make your slumber zone reflect your personal style with the diverse selection of bedroom furniture at Target. Whether it's cozy or spacious, bright or subdued, Target stocks mattresses, beds and headboards to complete your special space. When you reach out in the middle of the night for a drink of water, your cell phone or your glasses, your nightstand is like your personal valet, you count on it to be there! Well, they're sturdy, they're stylish and they're here at Target! Looking for smarter storage options? You just got lucky! Expand your space with something from Target's selection of armoires, wardrobes, dressers and chests. Toys scattered everywhere in your kid's bedroom? De-clutter in an instant with smartly designed bedroom storage units. Or jazz up the space with colorful benches to make room for the kid next door and some of his little friends. Or, if you want one for your bedroom, then go on. It's all there! If you shop with us, you can be sure of two things - finding the right piece of furniture (yes! we have loads of smart collections), and finding everything in one place. Whether you're decorating your bedroom or building it right from scratch, we're here to guide you in the right way! Now we don't think there's any point in talking further - just get clicking and you're in for some smart shopping!