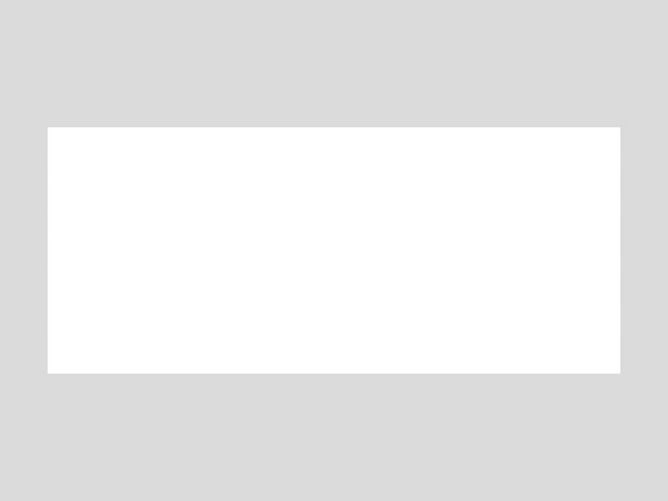 How to choose the perfect bed
Pick a frame that matches your style

with our bed buying guide.
Get it delivered to your door with free shipping & returns on orders over $35 + no handling fees.*
Beds
Sleeping on a comfortable bed after a tiring day is all you need as it helps you relax and get a sound sleep. There are several advantages of buying the right kind of bed. A proper bed will offer ample space for a comfortable sleep, so that you don't have to worry about your position or posture. We understand that finding the perfect bed for your home is a crucial decision. That's why we have curated a wide range of beds to suit various preferences and lifestyles. Welcome to our exclusive collection of beds and bed frames, where comfort meets style. Whether you're looking for a sleek and modern platform bed, a luxurious upholstered bed, modern beds or a classic wood bed, we have the perfect option for you in the size that fits you from twin to California king. Explore our collection and discover the bed of your dreams!
Elevate your bedroom with stylish bed frames - Bed frame plays an equally important role as beds. Bed frames not only serves as the foundation of your bed by providing stability and support but also adds a touch of elegance and style to you bedroom decor. Our diverse range of beds includes various styles such as platform beds, metal beds, storage beds, and canopy beds. Each style offers a unique design and functionality to suit your personal taste.
Embrace comfort and style with upholstered beds - Elevate your bedroom space with elegance & endurance, indulge in the ultimate comfort and sophistication with our upholstered beds. These beds feature a plush headboard and a luxurious fabric upholstery that exudes elegance, they provide comfort and style together. With a variety of colors and textures to choose from, you can easily find an upholstered bed that complements your bedroom décor. Unwind in style and create a cozy haven with our collection of upholstered beds.
Experience timeless beauty with wooden beds – Wooden beds look stylish, strong, and dynamic. They are sturdy and don't move or creek as you sleep or turn. Wooden beds are also environment friendly. Wooden beds never go out of style and add character to your décor. For those who appreciate the warmth and charm of traditional aesthetics, our wooden beds are a perfect choice. Crafted from high-quality wood, these beds showcase intricate detailing and exceptional craftsmanship. Whether you prefer a rich mahogany finish or a rustic oak look, our wooden beds add a touch of natural beauty to your bedroom. Experience the allure of timeless elegance with our range of wooden beds.
Embrace modern simplicity with platform beds - If you prefer a clean and minimalist design, our platform beds are an ideal option. Platform beds are a great choice for those who want both support and style. Platform beds usually come without a footboard or a headboard, they come in plenty of styles, so you can purchase them separately or create one that matches your aesthetic. With their low-profile structure and sleek lines, platform beds create a contemporary and streamlined look in your bedroom. These beds often feature built-in storage options, eliminating the need for additional furniture. Enjoy the simplicity and functionality of our platform beds, perfect for modern living.
Maximize space with storage beds – Keep you home neat and organized with functional and stylish storage beds. Storage beds help maximize your space by storing seasonal items like blankets, bed sheets, mattresses and winter clothes, as they may take a lot of room if kept outside. Storage beds are a practical solution to declutter your bedroom. These beds are designed with built-in drawers or compartments, offering ample storage for bedding, clothing, and other essentials. Say goodbye to cluttered spaces and make the most of your bedroom with our range of stylish and functional storage beds.
Conclusion - Beds give us comfort and help us to sleep, relax and refresh. Therefore it is important that we choose the right one. Here are a few tips which you can follow before buying a bed for your abode. Plan and make a budget, make sure the bedding matches your room and preferences. Consider the size, material and type. Your bedroom should be a sanctuary of comfort and style, and our collection of beds and bed frames can transform your space into a haven. Whether you prefer the elegance of upholstered beds, the charm of wooden beds, or the simplicity of platform beds, we have the perfect option for you. Explore our collection today and discover the bed that suits your personal style and enhances our sleeping experience.
FAQs:
Q: What size bed frame should I choose?
A: It depends on the available space in your bedroom and your personal preference. We offer a wide range of bed frame sizes, including twin, full, queen, and king. Consider the dimensions of your room and the desired sleeping space before making a decision.
Q: Are bed frames sold separately from the mattress?
A: Yes, our bed frames are sold separately from mattresses to provide you with the flexibility to choose the mattress that suits your comfort preferences. This allows you to customize your bed according to your specific needs.
Q: Can I assemble the bed frame myself?
A: Absolutely! Our bed frames come with detailed assembly instructions and all the necessary hardware. Most of our bed frames are designed for easy assembly, and you can enjoy setting up your new bed within a short time. However, if you prefer assistance, we also offer professional assembly services for an additional fee.