No handling fees + free shipping on orders over $35*
Re-inspire your favorite spaces
New furniture can completely change how a room feels in your home.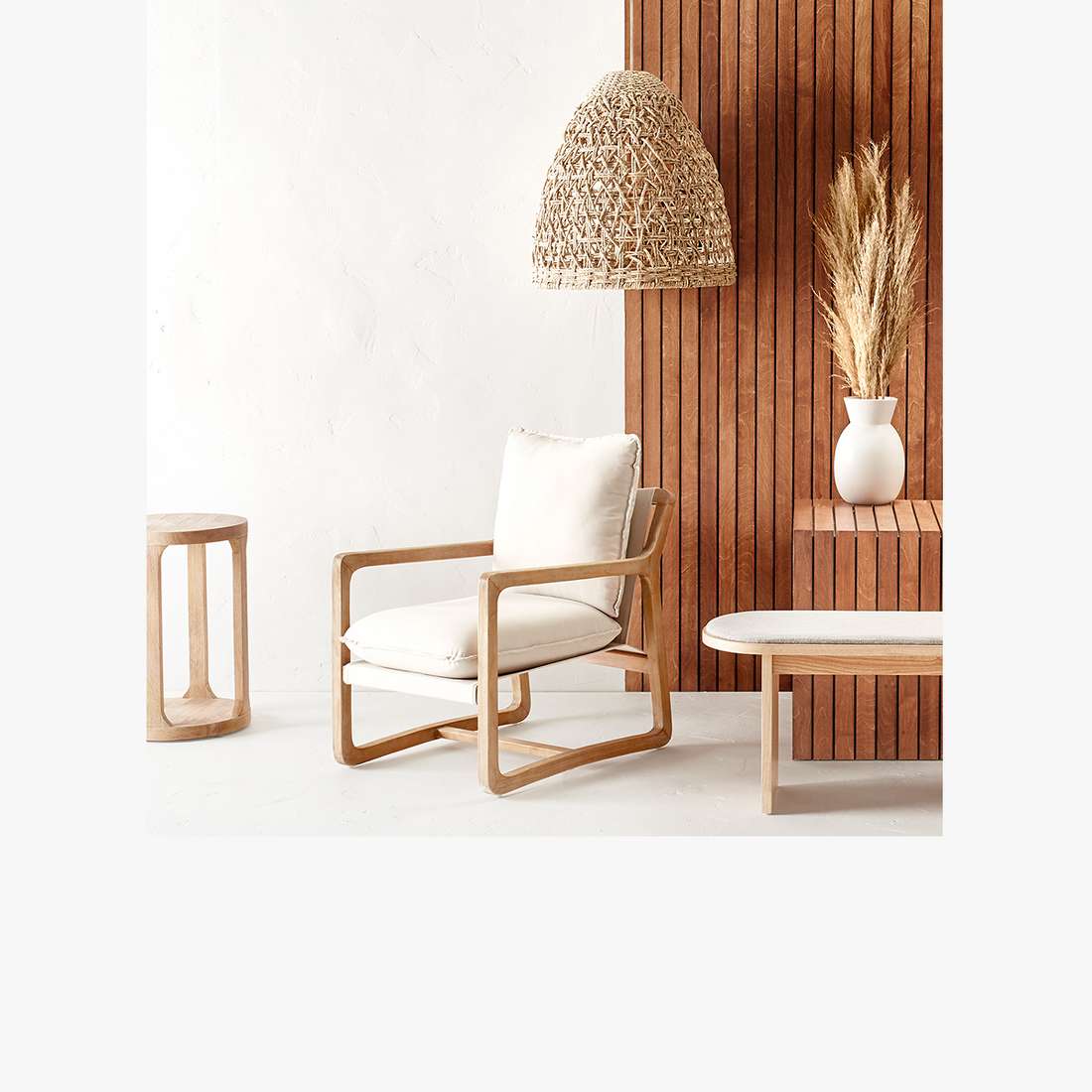 Decorating inspo for every room
We pulled the whole space together so you don't have to. All Room Ideas
Imagine & discover
Shop using our digital tools. (Yes to it all.)
Furniture
Refresh every room in your home for less with furniture that's on-trend & affordable, too. Find perfect pieces for large homes, small spaces, apartments,dorms, studios, condos, lofts and more. Welcome yourself and guests with a warm, organized space when you enter your home. Start with entryway furniture like console tables,  coat racks, entry tables, benches, bench storage and more for your keys, bags, shoes and coat. How about an update to your living room? Find living room furniture like beautifulliving room sets or our favorite living room collections. If you prefer curating your living room's look, start by selecting a couch in your favorite aesthetic—farmhouse, boho, traditional or modern. A stylish sofa is the centerpiece of your living space. And easily coordinating furniture to match or act as an accent piece. Furniture options include sectional couches, recliner, chairs, chaise lounges, chaise sofa, sofa bed and loveseat. An accent chair is an easy way to add a fun pop of pattern or fun color to the space. Finish the room with a functional accents like a coffee table with lift top (sooo perfect for binge sessions with snacks!), coffee table with storage,  ottomans, storage ottomans, end table, room divider, accent cabinet, TV stand, white TV stand and functional TV trays. Let's talk kitchen and dining furniture updates! Your kitchen/dining room is the heart of your home. We have dining tables, counter height tables, farmhouse dining tables, pub tables, round tables, buffet tables, card tables , dining chairs, wine racks, bakers racks, kitchen hutches, kitchen tables, kitchen chairs, folding tables, sideboards, kitchen island carts, microwave carts and much more. Looking to make a few updates to your bedroom? Make furnishing your home easy and make it all match with our huge selection of bedroom furniture, bedroom furniture sets. Done and done. Or pick pieces on your own. Start with a bed frame, headboard, headboard king, platform bed and sleek metal frame beds, mattress & nightstand, even a luxe mirrored nightstand. Finish your bedroom with a traditional wood dresser, dresser,  armoire, vanity table, footstool or bench that offers lots of storage. Got a mancave or entertainment room? Trick out the space with sweet pieces, like an entertainment center. They come in simple or more complex designs. Add a gaming chair or bean bag chairs for the ultimate fun, casual and cozy zone. Everyone will love hanging out.  Bar stools complete your seating arrangement. A futon does double duty as extra seating and a crash pad for house guests. Want office furniture? Got it. A computer desk is an absolute must. Consider your office space & whether a corner desk, L-shaped desk, white desk, or simple, basic desk makes the most sense for your layout. Our selection of office chairs and computer chairs will help you find the perfect seat to match your desk. Finish the space off with filing cabinets & a bookshelf or bookcase that does more than store. Display favorite photos, books, decor & more to personalize your work space. However you furnish you space, make it uniquely you.