make life easier with smart items controlled from your device.
they even self-program.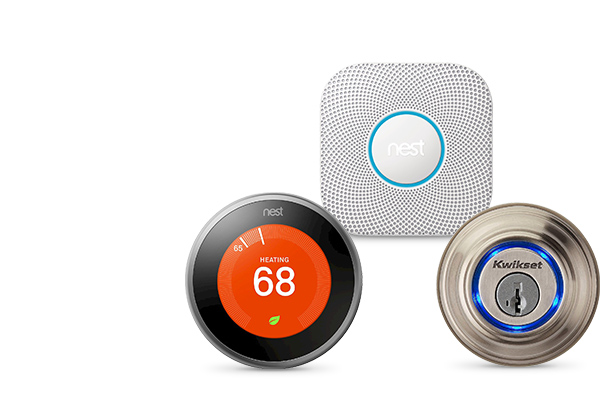 If you're looking to completely overhaul your home, or just make a few minor changes, Target has what you need to get the job done your way. From power tools to cleaning products, Target is the answer to all of your home improvement needs. Whether your cabinets need a facelift by adding stylish knobs and pulls, or you want to install motion detector lights or an alarm system, we've got everything you need. Create a comfortable home environment with our space heaters, air purifiers, humidifiers, air conditioners and fans. To clean up spills and keep things tidy, we offer a variety of cleaning products from wet/dry vacuums and brooms, to mops and all-purpose cleaners. Change things up a bit with wallpaper, contact paper and repositionable wall décor. A toolbox is a do-it-yourselfer's best friend. Target has hand tools ranging from screwdrivers to wrenches to keep your toolbox well stocked and ready for any type of repair. From interior and exterior paint, duct tape, masking and painter's tape to tape measures and levels – we have them all. You'll also find flashlights, headlamps and work lights for working in low-light areas. If you're working on ceilings, gutters or roofs, our step stools and ladders will give you a boost to get the job done. Complete your home improvement projects with supplies from Target today.