find whimsical holiday pajamas she can really
get into.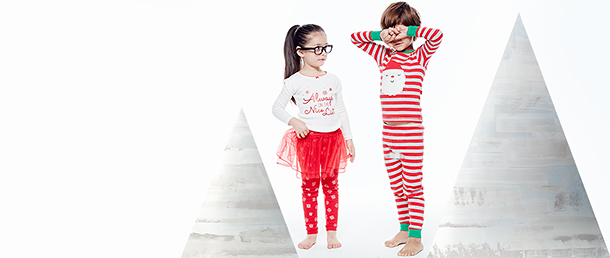 great prices on new styles for fall.
Shopping for your daughter is one of the added perks of having a little girl. Whether she enjoys ruffles, pastels, bows and flowers or prefers overalls, t-shirts and jeans, you'll find what you need at Target. Little girls grow so quickly. If it's time to revamp her wardrobe for the upcoming season or build a new one from scratch, Target has a variety of styles, colors and fashions to keep her wardrobe fun and fresh. You'll find the nightgowns and pajamas she'll love snuggling into for bedtime and the play wear that'll keep her comfy while she's enjoying herself. Whether your little girl has just opened her eyes for the first time, is beginning to take her first steps or is on the verge of attending her first day of preschool, you'll find the right clothes to suit her needs. Wondering where to start? Almost every little girl dreams of being a Disney Princess at least once in her life. Let her walk a mile in her favorite Princesses' shoes by wearing pretty tops, dresses and more decorated with images of the enchanted princesses she adores. Who can resist Hello Kitty? Whether your child prefers t-shirts or tutus, when she's sporting Hello Kitty wear she's sure to make a fashion statement. If you're on the hunt for the latest trends or basic wardrobe essentials, you'll find them at Target. Cute styles at sweet prices. What more do you need?