on subscriptions.*
never run out of the
things you need.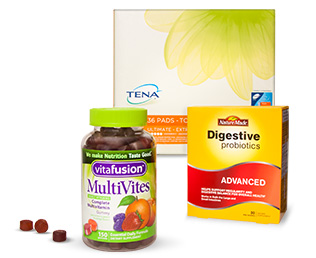 shop the top brands in health.
Let's start with oral health care. Boost your routine with Target's collection of electric toothbrushes. From the latest technology to character themed electric tooth brushes for kids too, we have the size and bristle coarseness you need from leading oral care brands. There's an array of replacement heads so you can stock up, too. Get them in colors that'll brighten up your mornings and your smile. Now on to skin care. Shop our selection of electric razors for men & women. Whatever your preference, you'll find tons of different models and blade types. Target also has a great assortment of shave gels and lotions to keep your shave smooth and comfortable — especially important when using an electric razor. Being healthy is contagious. Every part of your body wants in. Target has everything you need to stay healthy, including a wide selection of multivitamins & supplements to support your overall health.