Method Almond Squirt + Mop Wood Floor Cleaner 25 oz product details page
/ProductDetailsTabView?parentId=203178812
Method Almond Squirt + Mop Wood Floor Cleaner 25 oz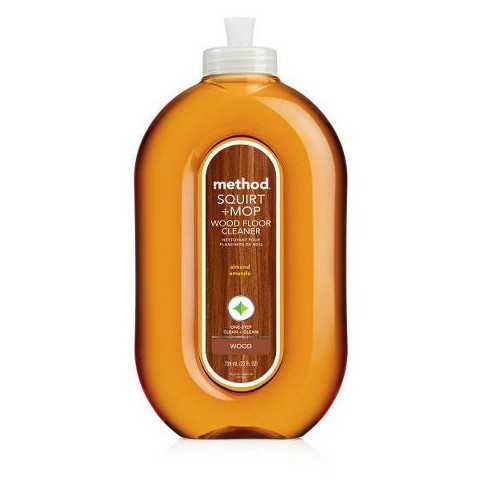 Product View zoom in.
Product Information
Ingredients:
Water (Aqua), Ethanol (Plant or Mineral Origin), Methoxisopropanol, Lauryl Alcohol Ethoxylate, Sodium Bicarbonate/Carbonate, Fragrance (Parfum: Butylphenyl Methylpropional), DMDM Hydantoin, Polymeric Colorant (Plant or Mineral Origin).
Keep out of reach of children and pets. May irritate eyes and skin. If swallowed, drink a full glass of water.