when you spend $200, or free $20 gift card when you spend $125.*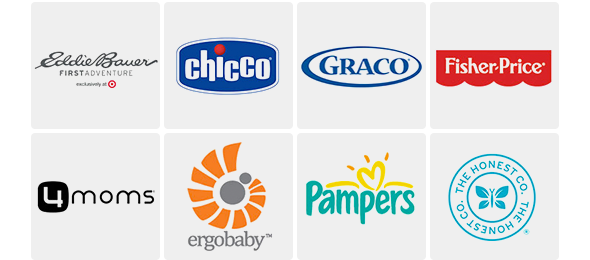 **BabyCenter Moms' Picks are based on a nationwide survey and online voting on BabyCenter.com that allow parents to voice their opinions about and share their experience with the key products and gear of parenting. BabyCenter does not endorse any specific product.
Bath time can be your baby's favorite time of the day with the proper preparations. Some say you develop a special bond with your little one as you talk, sing and play with the baby in the tub. If you think your little one is ready for the first bath, get your notepad and list out the things you need. Or, browse through the super fun collections of baby bath accessories available here at Target. We have a whole lot of awesome ideas for new moms to feel comfortable and in control, no matter how squirmy or jumpy your baby gets during bath. Choosing the right bath tub is the key. You'll find them in a multitude of shapes, colors and designs to meet every need. Cushioned, foldable, inflatable or musical baby bath tubs - you name it, you get it. Boost the fun factor during bath time with bath toys to keep your baby entertained in the water. Your baby can grip, squeeze and toss these bath toys and splash some water around. Target also offers a range of baskets and organizers to store all the toys in one place after bath. Other baby bath items available here include toiletries like shampoos, body wash, sanitizers, body lotion and more from all of your favorite brands. Once out of the tub, pat dry your little one with our super luxurious towels made of the softest fabrics for your baby. These towels come in bright colors and fun designs to choose from. Whether it's for the first bath or the hundredth, Target has everything you need to make bathing your child super special.