stock up on emergency food supplies & be ready
for anything.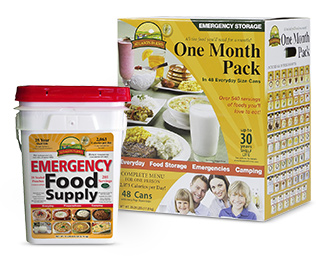 5% off
+ free shipping
on everyday essentials when you subscribe.*
find popular coffee, tea & cocoa right here.
Regardless of the size of your kitchen or pantry, keeping it well stocked is important if you have a hungry family to feed every day. Shop at Target to enjoy the best prices and deals on the choicest food, beverage and grocery items. From everyday essentials to quick meals and munchies, Target has it all. We offer an easy and convenient way to buy groceries online or in store and make sure your home is never out of food. Breakfast is said to be the most important meal of the day. A hearty and healthy breakfast in the morning will keep you energized and active all day while helping you maintain overall good health. From oatmeal, cereal and cereal bars to waffle and pancake mixes, Target's got you covered. Kids love Cheerios and Cocoa Puffs while the health conscious can opt for oatmeal, granola and gluten-free cereal. Sort through our baked goods and breads to find treats like wafers, cake rolls, cheesecake bites and cookies for the kids. Celebrate birthdays and other special occasions with treats from the sweet fixes collection at Target, which includes candy, chocolates, gum and mints as well as candy variety packs. Appease those hunger attacks in between meal times with quick and easy bites available at Target. These groceries include snacks like popcorn, roasted peanuts, pretzels, chips and more. You can also try our easy meal options, such as pasta packets and dinner cups, when you're not in the mood for preparing an elaborate meal. Stock your pantry with canned grocery essentials like soups, tomatoes, beans, sauces and stock. The meat, seafood and poultry sections have everything from turkey, bacon, pork, beef and chicken to shrimp and fish. Whatever your grocery needs are, Target offers the right selection online and in store to suit your taste and budget. And get even better deals with grocery coupons only at Target.