plus, stock up on
other cozy essentials.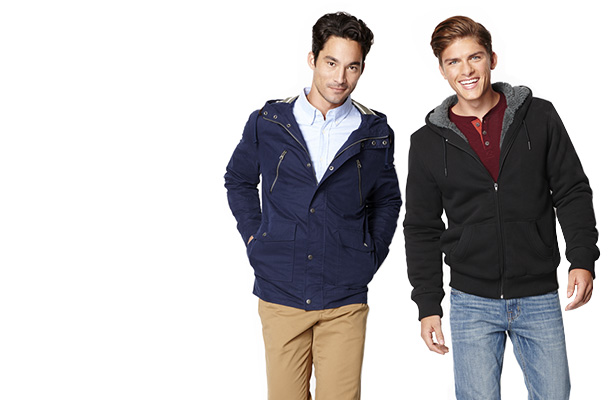 choose store pickup at checkout & go
to the Guest Service Counter.
Position yourself in the spotlight with our men's fashion collections, with pieces ranging from the very basics to outerwear in all the latest trends. Whether you want to look your best for a business meeting or impress the girl of your dreams on your next date, Target will help you do it up in style.
Take the hottest looks with you everywhere you go. Shop our selections and take your great look to the office, classroom, beach or trails. Your outdoor adventures can be fun and comfortable in our array of hiking boots, sunglasses and more. For the fitness enthusiasts, we have a range of running shorts, training pants, jackets and more to make the jogging routine something you'll look forward to.
Still looking for that perfect watch? Check out our collection of men's watches from Timex, Casio, Mossimo and more. You'll find just the right watch for casual, dressy and any style in-between. Be sure to take a quick look at our accessories, too. We have cufflinks, belts, wallets, caps and more. Target has everything you're looking for to complete your look!