on strollers & accessories,* or free gift card or gift with 100+ items.*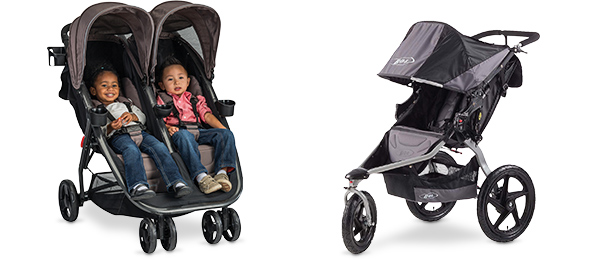 **BabyCenter Moms' Picks are based on a nationwide survey and online voting on BabyCenter.com that allow parents to voice their opinions about and share their experience with the key products and gear of parenting. BabyCenter does not endorse any specific product.
Your baby is your world, and now it's high-time to take him out and show him the outside world. Whether it's a walk in the park or a stroll down the street, Target knows how to keep your little one comfortable. We have hundreds of baby strollers for a fun and cry-free outing. Whether for a quick pediatrician visit or grocery shopping, just take him with you in our exclusive selection of lightweight strollers. Our double strollers will keep twins inseparable, even outdoors! Triplets? Our triple strollers are for you. Our full-size baby strollers just grow with your baby and give him the comfort he deserves every time. It has everything from padded seats and headrests to footrests and storage baskets, and what's more a cup holder to keep his favorite drink within reach. Worried about taking your child outdoors? All our modern strollers have harness systems and lockable wheels to offer fun for your baby and peace of mind for you. Why spend on an additional car seat, when we have travel systems that come with a car seat.