'tis the season for beautiful
table settings.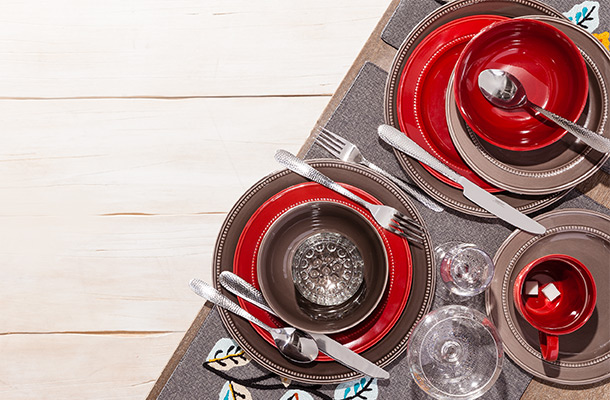 casual dining meets
chic colors & patterns.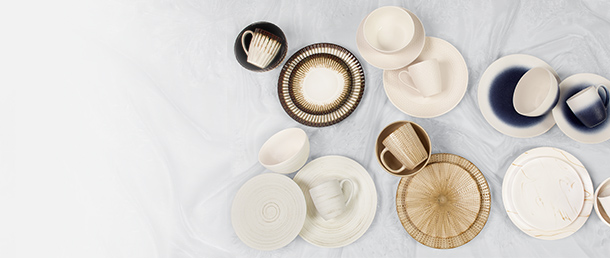 A place where entertaining meets décor and good times, the dining area is where you can show off the interior designer in you. That comes easy with the gorgeous dining collection at Target. Whether you're looking for something to serve with, to dine on, to have a toast with or to dig in with style, Target has it all just a click away from awesome brands like Room Essentials, Houdini and more.
A chef knows that when it comes to food, presentation is key. Make those long hours spent in the kitchen whipping up recipes pay off with serveware that look as good as your food tastes. Pick one to go with the theme of the dish - a salad would settle in just right in a nice dark cherry finish wooden bowl. If the dish lacks color, give it a dash of appeal by serving it in something colorful like the pretty Oh Joy! scalloped bowl.
What's good food without a little contribution from the bar & wine section? At Target, you'll find a glass to fit your every drink preference whether it's a martini, cocktail or even champagne when the occasion calls for a celebration.
Then, it's back to square one with some dinnerware sets. Who says it's only our wardrobes that need season makeovers? Give one to your dining needs too, welcome summer with a bright yellow Threshold dinnerware set, spring with a set in floral and winters with some in earthy charcoal and mocha shades.
Want an idea to take your table presentation up a notch? Pick some linens and towels in the same theme as your dinnerware sets! Whatever your dining needs are, at Target we have exactly the right pieces to suit your taste, your personality and your budget!