free $30 gift card when you buy a Medela Freestyle Breast Pump.*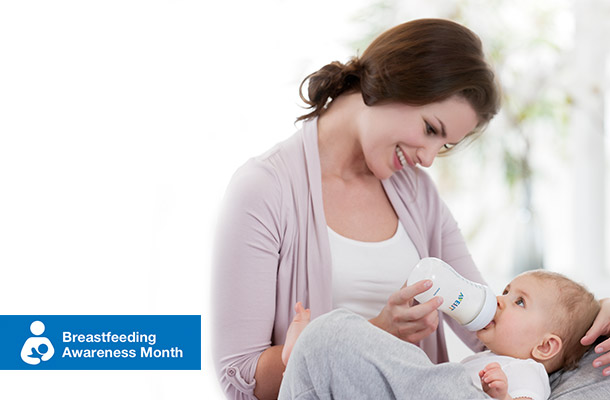 shop featured feeding brands.
Target subscriptions
everyday essentials delivered on the schedule you set.
all subscription items
here's how it works:
1

shop items

find 1,000s of the things you never want to run out of.

shop by category

2

set the schedule

you can always change the timing, shipping address & quantities.

manage subscriptions

3

easy returns

free shipping on returns, or you can bring them to any store.

terms & conditions
the savings add up.
5% off all orders + free shipping + an extra 5% off when you use your REDcard learn more
close
**BabyCenter Moms' Picks are based on a nationwide survey and online voting on BabyCenter.com that allow parents to voice their opinions about and share their experience with the key products and gear of parenting. BabyCenter does not endorse any specific product.
A healthy baby is a happy baby. Your little one will need the right amount of nutrition to play, learn and become an active toddler. And because Target knows breastfeeding is the key to good health, we bring to you an extensive collection of baby feeding accessories. From breast pumps and feeding pillows to baby bottles and highchairs, you can find everything you'll need to make meal time easy for you and your child. Target offers supplies for both breastfeeding and bottle feeding, including baby formula from top brands like Enfamil and Similac. Baby bottles, warmers and other bottle feeding accessories are also available. When you think your baby is ready for solid foods, Target is here to help you once again. Find cereals, fruit snacks, yogurt, fruit/veggie meals and more to introduce him to tasty and healthy food. Love preparing baby food at home? Our line of food processors including combination blenders, mixing pitchers, food mills and food chopper/steamers will fit the bill. Meal time is not just about food, it's also about food mess! Pick from our selection of baby bibs and burp cloths for mess-free feeding. Our highchairs and booster seats are available in super-practical designs, so your baby is happy and comfortable.