pre-order Deadpool.
featuring exclusive red Blu-ray case with free collectible postcards.
pre-order now
This is what awesome looks like.
your faves,
made even better.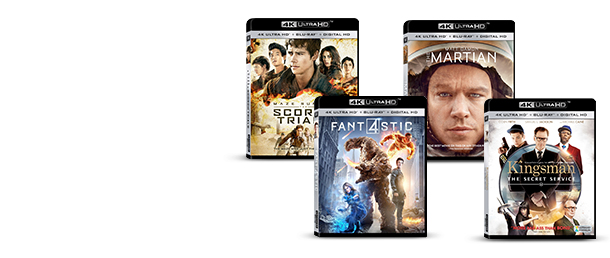 If getting cozy on your couch with a bucket of popcorn sounds like a great way to spend an evening, then you need an extensive selection of movies ready for you at your fingertips. Step into the world of Target and make your picks from a huge collection of 3D Blu-rays, Blu-rays and DVDs covering every movie genre, from drama, comedy, action and adventure to horror, romance, sci-fi and fantasy. Love superhero movies? Check out our collection of DVDs and Blu-ray movies that spans decades of action-packed performances. Animation isn't just for kids. Pick your favorite movie from the vast array of titles, like The Little Mermaid, Peter Pan, Despicable Me 2, Epic and more from our kids' hits Blu-ray and DVD collection. Don't forget about classic-cult hits, nail-biting drama, sidesplitting comedy and tear-jerking romances. You name it, we have it. Target has Blu-ray movies and DVDs for every age, no matter the genre. You can even make selections based on your budget with the "movies under $10" and "movies under $15" categories. Also be sure to check out Target Ticket to enjoy the latest TV shows. Want more? You can now set up your home theater system with our wide range of HDTVs, speakers and Blu-ray players to enjoy your favorite flicks, all in the comfort of your own home.