Starbucks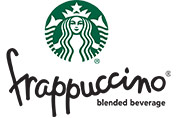 sip sip go.
gooey chocolate, marshmallow-flavored whip & honey graham topping with Starbucks coffee & milk.
find a store ›
Handcrafted S'mores
Frappuccino

Blended Beverage
Bottled S'mores Frappuccino
all that's missing is the campfire.
available at the café & on the go.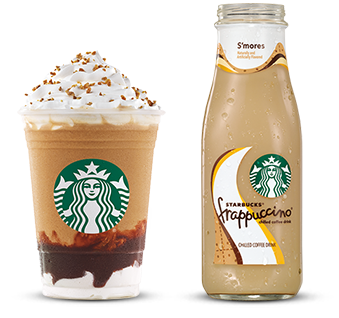 My Starbucks Rewards
get more of what you love.
register your Starbucks Card to collect Stars & earn rewards.*
*at participating stores.
join now ›
get details ›
love tea in a whole new way.
simple ways to enjoy flavorful iced tea.
Tazo Iced Tea Concentrates & K-Cup packs ›
bring Starbucks Iced Coffee home.
crafted by Starbucks. personalized by you. find in your chilled juice aisle.
Starbucks Iced Coffee ›
pick your favorite glass.
add your favorite creamer.
stir up your new favorite.
lightly sweetened.
unsweetened.
caramel.

order once & never run out.
save 5% + free shipping* at Target.com/subscriptions.
*see Target.com for details
find more varieties in grocery.
subscriptions
you are now leaving target.com.
By clicking on the link below, you are leaving target.com and
entering a trusted partner's website. Target is not responsible for
the content, products or services on our partner website.
close