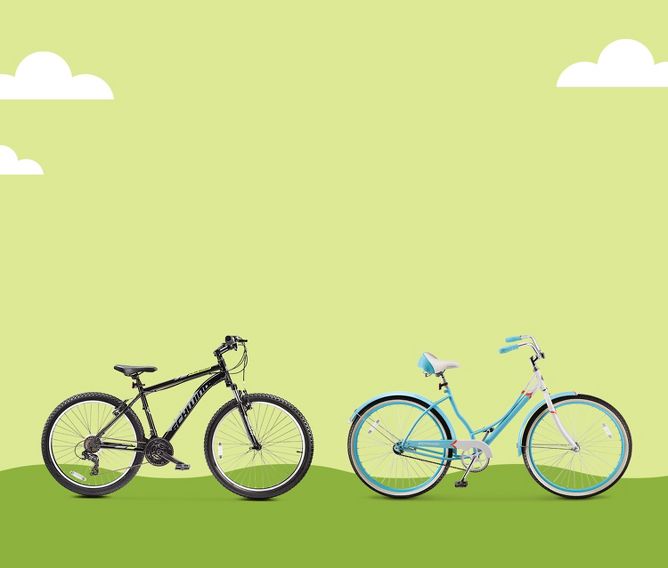 Meet your new bike
Start with what kind of riding you'll be

doing to find your perfect match.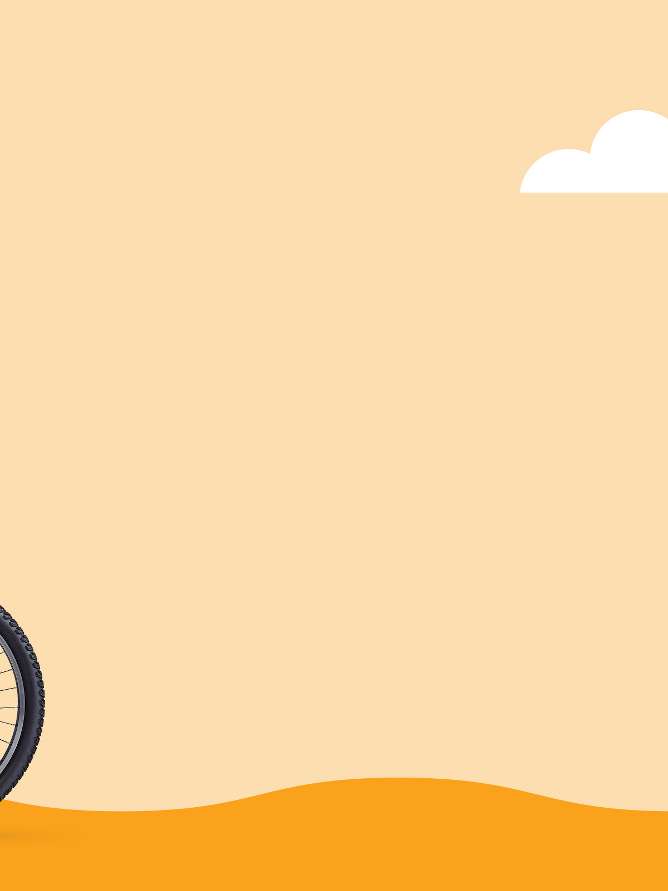 • Designed for off-road biking, steep

descents & rough terrains

• Made with a sturdy frame, rugged

brakes & front/rear suspension

• Low gears & wide tires make it

easier to pedal uphill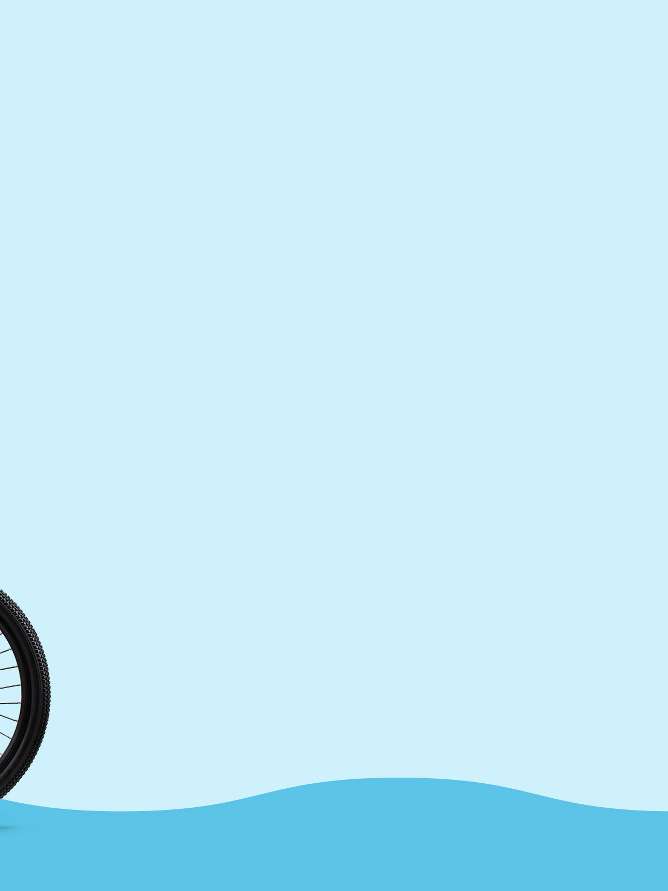 • Designed with an electric motor

to enhance your weekend ride or

transform your commute​

• A rechargeable battery makes for

an eco-friendly alternative to

gas-powered vehicles & mass transit

• Pedal-assist and throttle options

available in full size and compact-

folding frames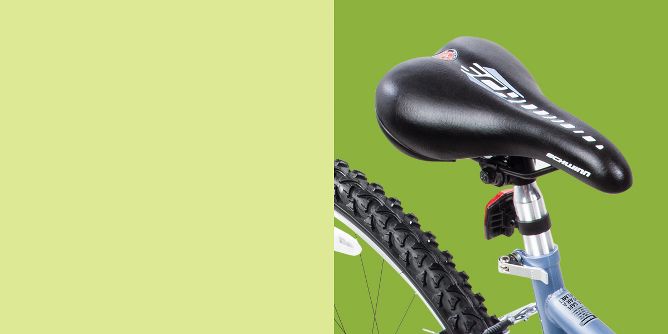 Narrow, firm seats allow for greater control & more efficient pedaling. Wide, cushioned seats are often more comfortable for the casual rider.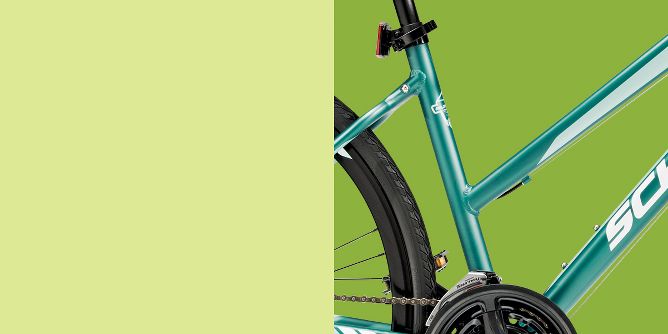 The frame influences a bike's weight, strength, ride quality & price. Aluminum alloy is the most common, but high‑performance bikes may also be made from steel, titanium or carbon fiber.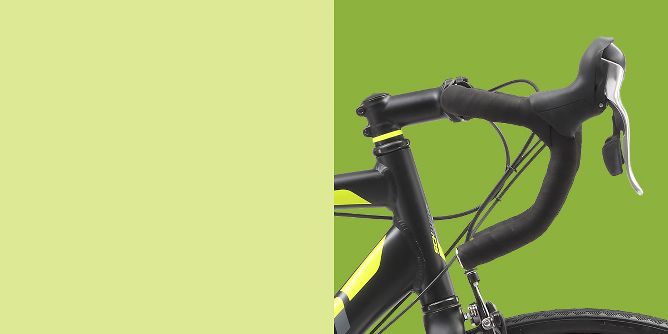 High-rise handlebars let you sit upright, but can limit maneuverability. Low-rise handlebars increase control & speed, but the hunched position can create neck strain for some riders.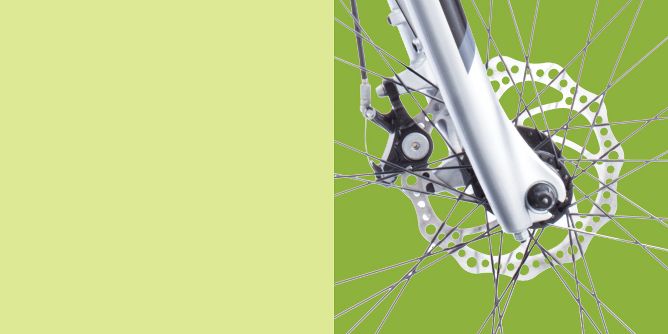 Brake types like calipers, cantilevers or V‑brakes are all great for most kinds of riding. High‑performance riders should choose a bike with either mechanical or hydraulic disc brakes.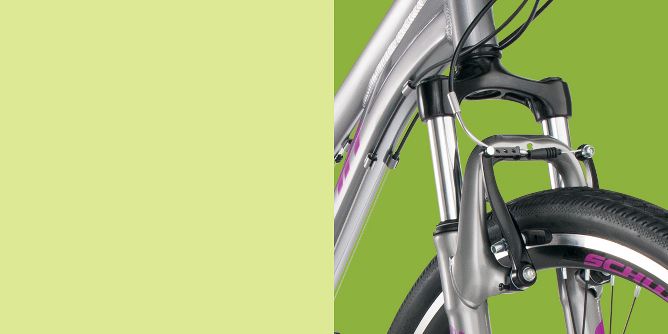 A bike's suspension impacts ride comfort across various terrains.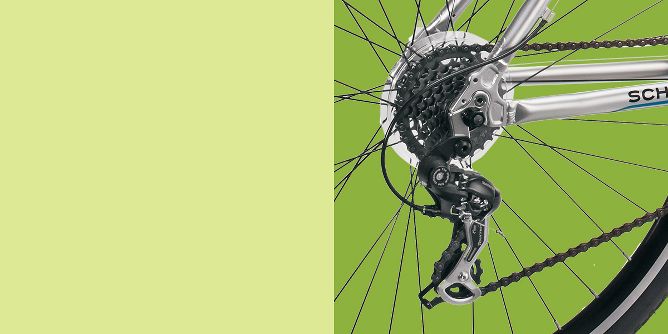 In general, more gear speeds means greater flexibility on various inclines. A bike's built‑in gear count & drivetrain mechanics are usually more than adequate for the casual rider.