originally posted on gardein.com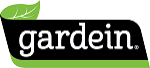 I used to like these meatballs, but sadly, not anymore. I'm not sure what Gardein added or subtracted, but I couldn't help but feel like I was chewing a car tire. I'm very disappointed. It's a definite no for me. I unfortunately, noticed the same new toughness with their sausages.
1 reply from Customer Care team - 3 months ago
Hey there. Thanks for your review of our Meatless Meatballs. We're sorry these were not a hit with you this time, and we're sharing your feedback with our team. We hope you'll try some of our other Gardein selections and let us know what you think. We appreciate your feedback and hope you have a great day!