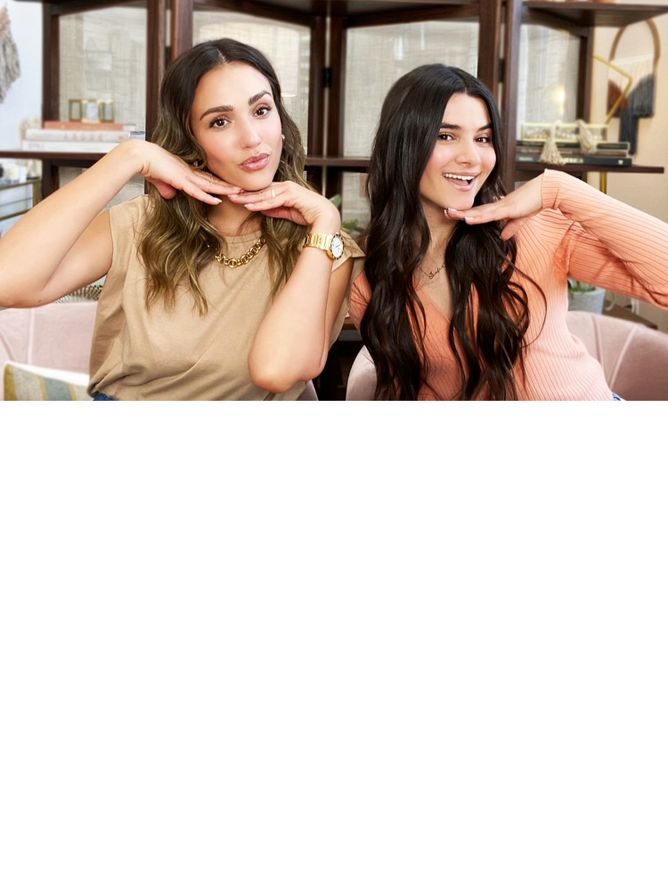 Back to life
It's been a long year and a half, but things are slowly getting back to "normal." That means back to the office, back to school and back to traveling. If you're anything like me—a constantly on-the-go, working mama—your everyday makeup looks are quick and easy (because who has time for full-on glam on the regular?).

In honor of back-to-school season, I'm teaming up with special guest Sofia Vlahos to walk through her skin care routine and take on the 5-minute face (something that every college student could use).


Sofia's college skin care routine
Adjusting to a brand new environment and lifestyle can be hard on your skin, so it's important to have a consistent skin care routine. Keep it simple with just the necessities to ensure that you can maintain it even with a busy schedule.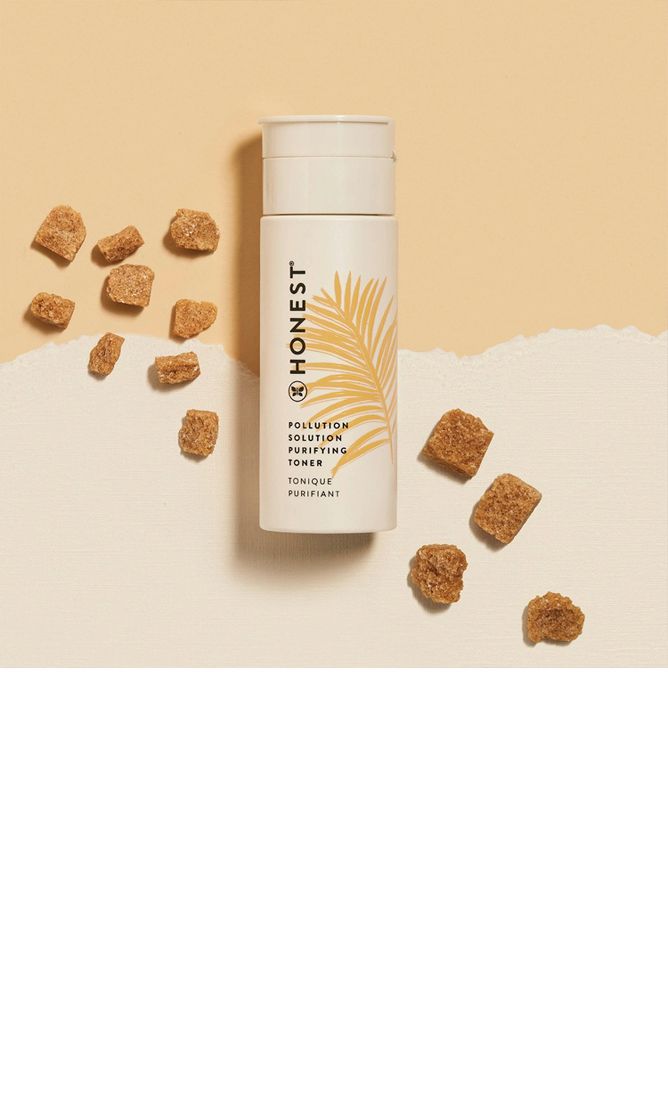 Gentle Gel Cleanser is gentle enough for my sensitive skin but has a nice lather that can remove my makeup without over-drying. New Pollution Solution Purifying Toner actually helps reduce sebum (the oil that can clog your pores) production so it's been a saving grace for my hormonal acne. And did you know that environmental aggressors can lead to signs of aging? This toner is formulated with deep sea water to help provide essential minerals to the skin.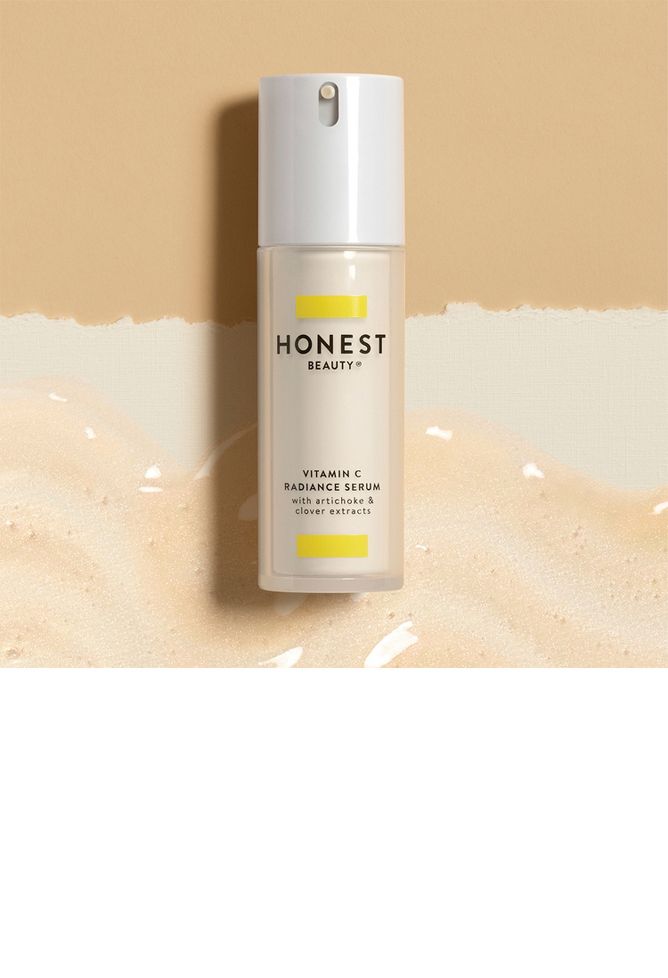 I follow the toner with the Vitamin C Radiance Serum which gives me an instant glow and helps my skin tone appear more even. I finish off my skin care routine with the Daily Calm Lightweight Moisturizer. Because I have oily skin, the last thing I need is a heavy moisturizer that makes me feel greasy. This is so light and keeps my skin moisturized all day long!

5-minute makeup to look flawless, fast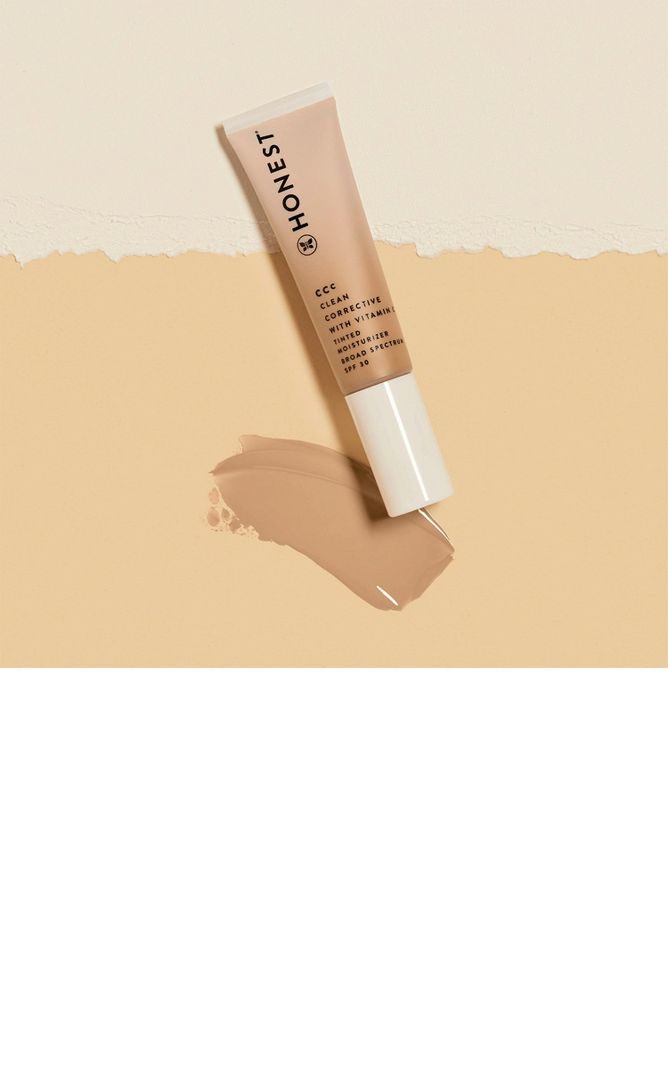 We both start with a primer to prep skin and keep makeup in place for a busy day ahead. If you have oily skin like Sofia, check out the Everything Matte Primer or the Everything Glow Primer for a dewier look. We use the CCC Tinted Moisturizer for our base—this skin care-makeup hybrid is non-comedogenic which makes it great for acne prone skin. It also provides blue light defense and SPF with a non-chemical sunscreen so you're covered whether indoors or out.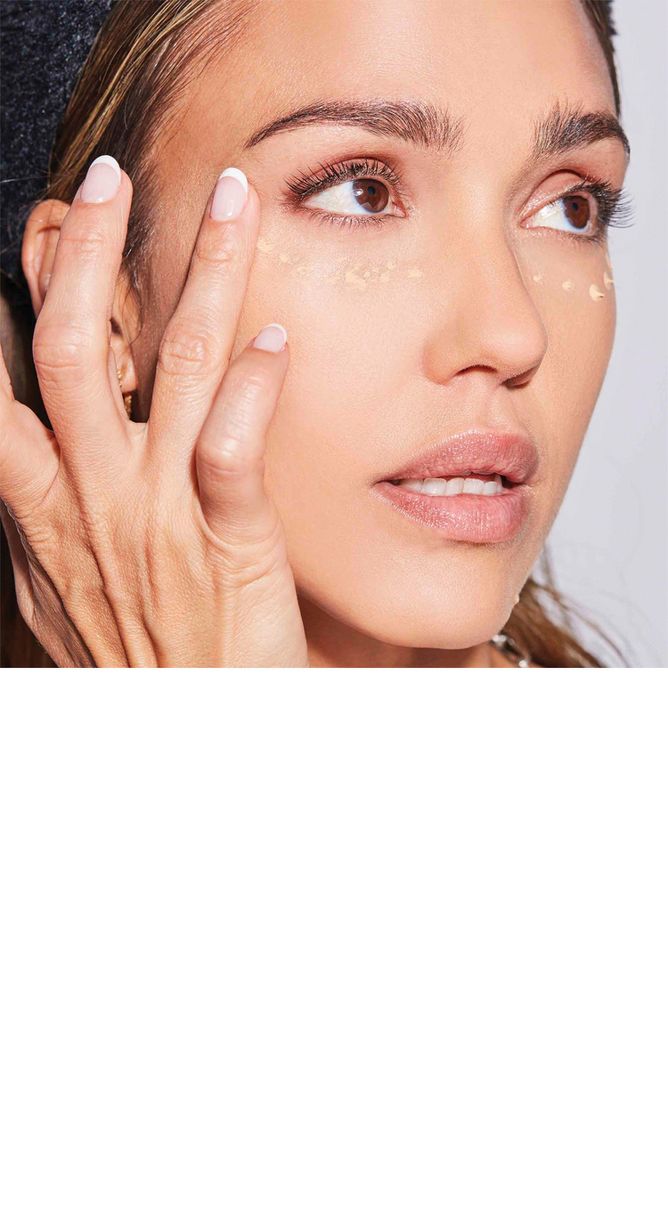 Then, we conceal with Honestly Bright Eyes Tinted Eye Cream which is a moisturizing, under eye color corrector that is great for exhausted college students and parents alike.

We finish the base with Invisible Blurring Loose Powder, which is versatile depending on the look you want. Sofia applies all over for a matte finish, while I just use in my T-zone area to nix any unwanted oil.

Sofia's tip: Bake under the eyes and cheekbones for a lifted look.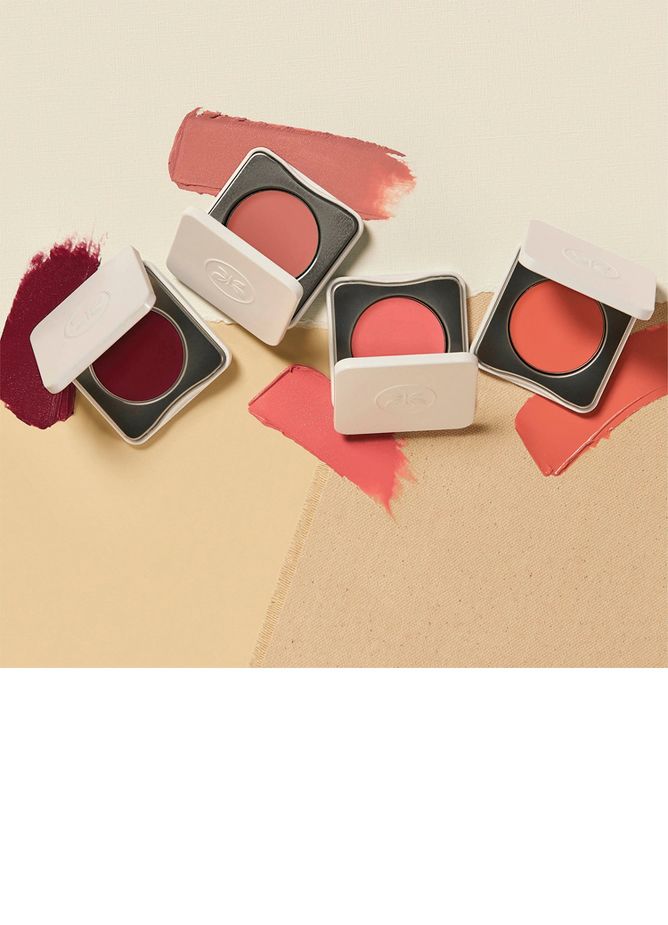 Blush is having a major moment right now! My go-to is the Creme Cheek Blush while Sofia likes the Crème Cheek + Lip Color to use as a highlighter and blush in one. Apply to the apples of your cheeks and a little bit on your nose for a flushed, sunkissed look.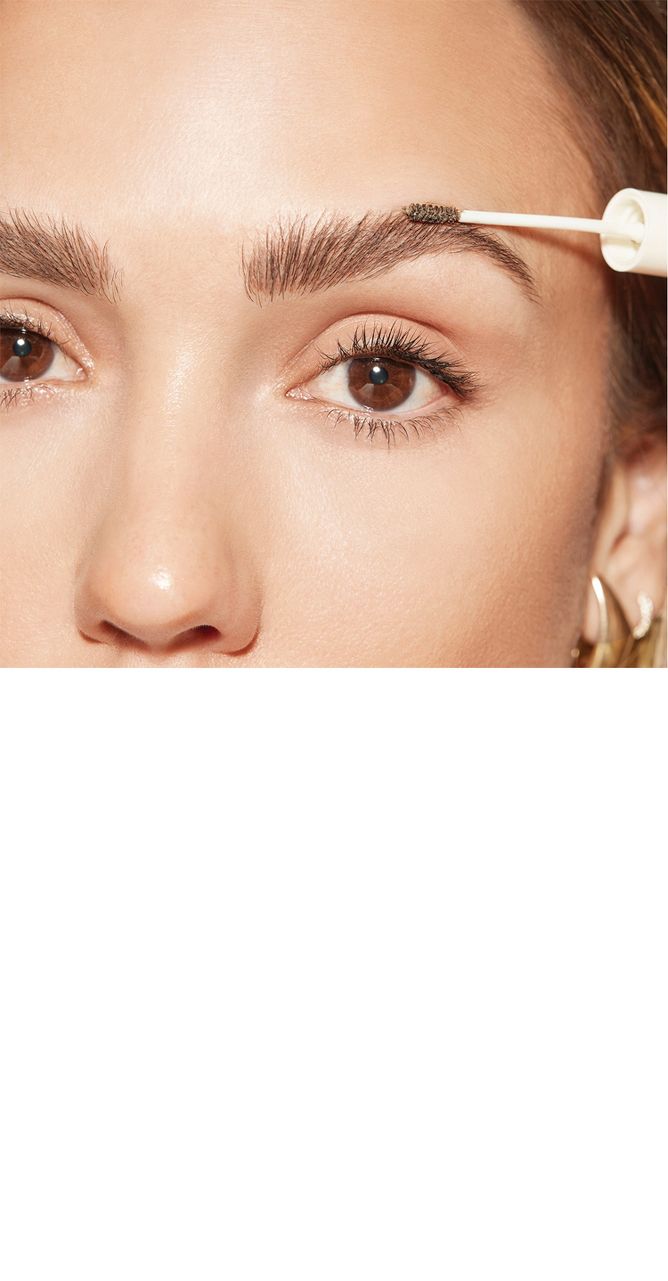 Next, we use the Honestly Healthy Brow Gel to brush, shape and fill brows all in one step. It's available in 4 shades and has a precision wand that provides the perfect amount of control. Following up with the cult fave Extreme Length Mascara + Primer and Tinted Lip Balm pulls the rest of this effortless look together. We finish it off with the Save Face Shielding Setting Spray. This multitasking spray is designed to help extend makeup wear and is made with an extremolyte (stress-protection molecule) to help defend against environmental aggressors like UV and blue light. Win-win!

Save Face Shielding Setting Spray does not provide SPF protection and should be worn with SPF.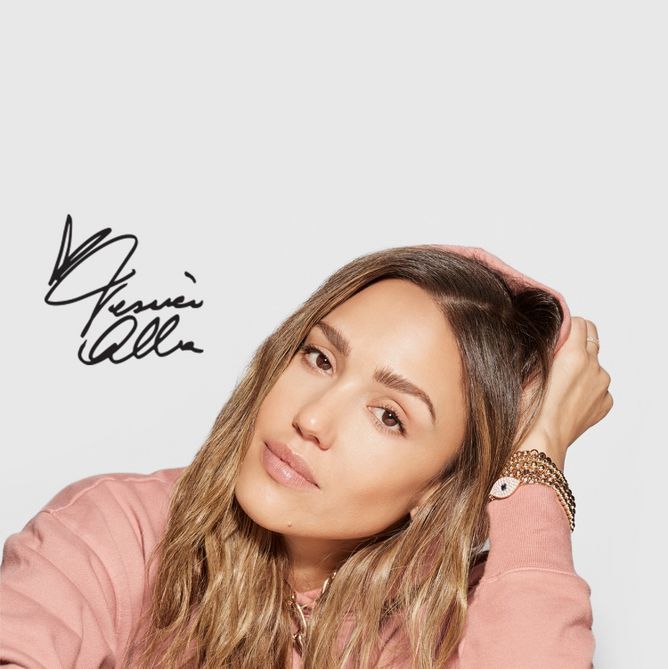 Want more Honest Beauty?
I'll be bringing you more fun clean beauty routines, easy tutorials and wellness hacks you can't live without every month. Stay tuned, beauties!