originally posted on dunkinathome.com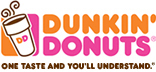 I expected some kind of actual French Vanilla taste...but received none. Bitter taste all and all. Had to use 3 splenda to semi-cut the bitterness, even then, it was just overpowering. I expected more. I ended up buying some other brand K-Cups and using real french vanilla creamer. That was 100% way better.
1 reply from Consumer Care team - 23 days ago
We are sorry to hear that our Dunkin French Vanilla coffee did not meet your expectations. Many factors can cause a bitter flavor in coffee such as improper product storage while in warehouse or transportation before reaching shelves. We appreciate the time that you have taken to bring your experience to our attention and have reached out to you via email in order to learn more about it.