PatFeedsFamily
-
6 months ago
originally posted on jimmydean.com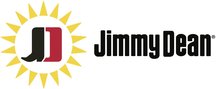 At breakfast today I cooked a roll of this family favorite. Nobody liked it, texture is off, flavor is off, dry chewy salty. Whatever was changed, please unchange it. We will try again in a year, until then other brands. And no, Covid not a factor, can smell and taste just fine. This is almost like you switched to using a fat-water emulsion instead of straight fat, today was a low slow skillet fry that would really show that difference. Half eaten slices on everyone's plate today, versus the historical fight for the last one. Purchased at a Denver area King Soopers.
1 reply from Jimmy Dean Consumer Relations team - 6 months ago
Your experience is not what we want our consumers to have. Thank you for bringing this to our attention. Your feedback has been forwarded to our team.