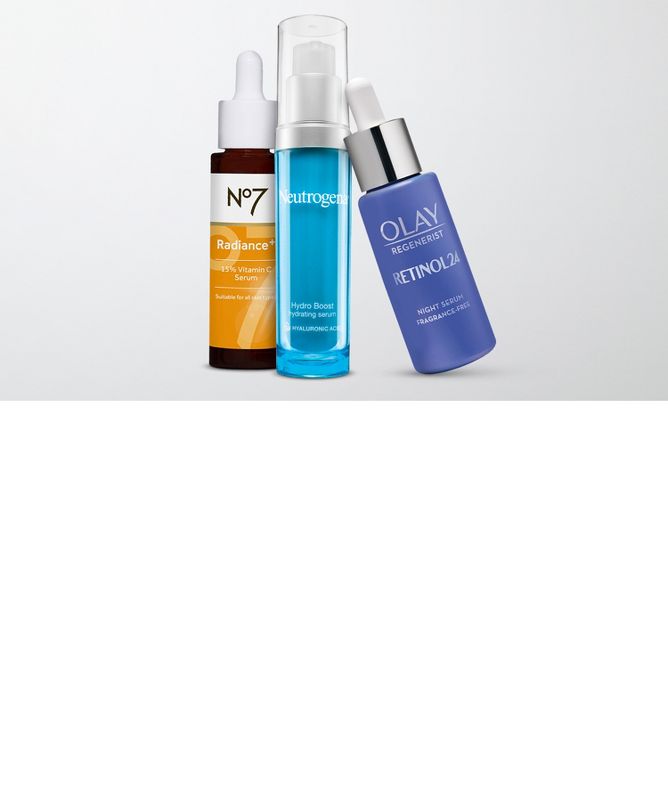 All about serums
Not sure what a serum is? You're not alone. A serum is a skin care product that delivers powerful ingredients. Made up of smaller molecules that can penetrate deeply into the skin, serums can deliver high concentrations of active ingredients, making them ideal for targeting skin care concerns like wrinkles, dullness and dryness. We'll show you how to get the most out of your serums.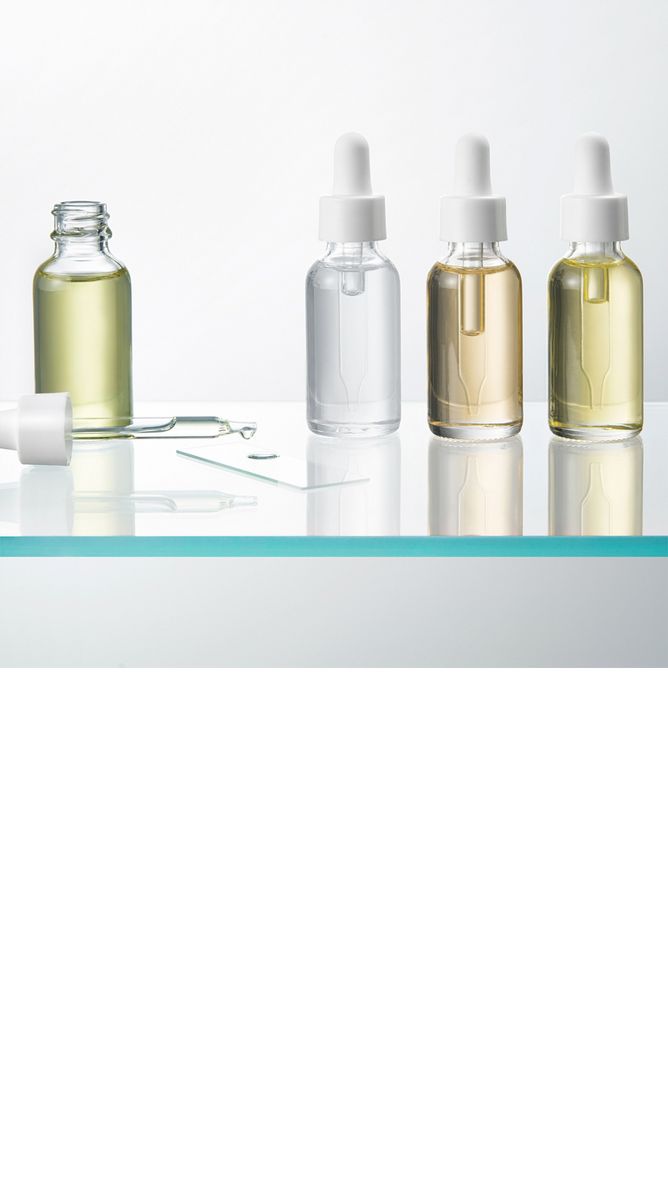 How to use serums
Apply serums after cleansing or swiping on toner when your skin is almost dry, but still a bit damp. That's when your skin is more permeable and better able to absorb the active ingredients inside. Then, apply only one to three drops directly on the skin. Be careful not to pile it on—serums are very potent and can irritate sensitive skin, so more is not always better. Be sure to let the ingredients fully absorb and dry for about two minutes before moving on to your other products.

*In formulated beauty, personal care and household cleaning products, formulated without is defined as < 100 ppm of finished product. **Cruelty free and/or not tested on animals is designated and validated by each brand.