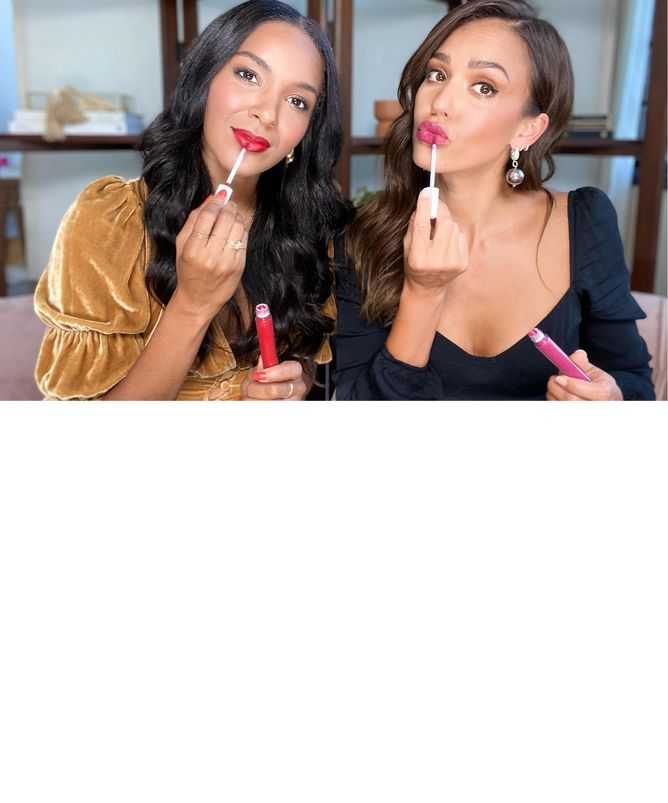 Dawn 'til dusk makeover
When you're on the go, you're already short on time. My fave beauty hack is a day look I can add a little sumpin' sumpin' to in a snap. Whether you're going from the office or just hanging out with friends to a party or date night, our Honest Beauty essentials take your look from day to night in no time.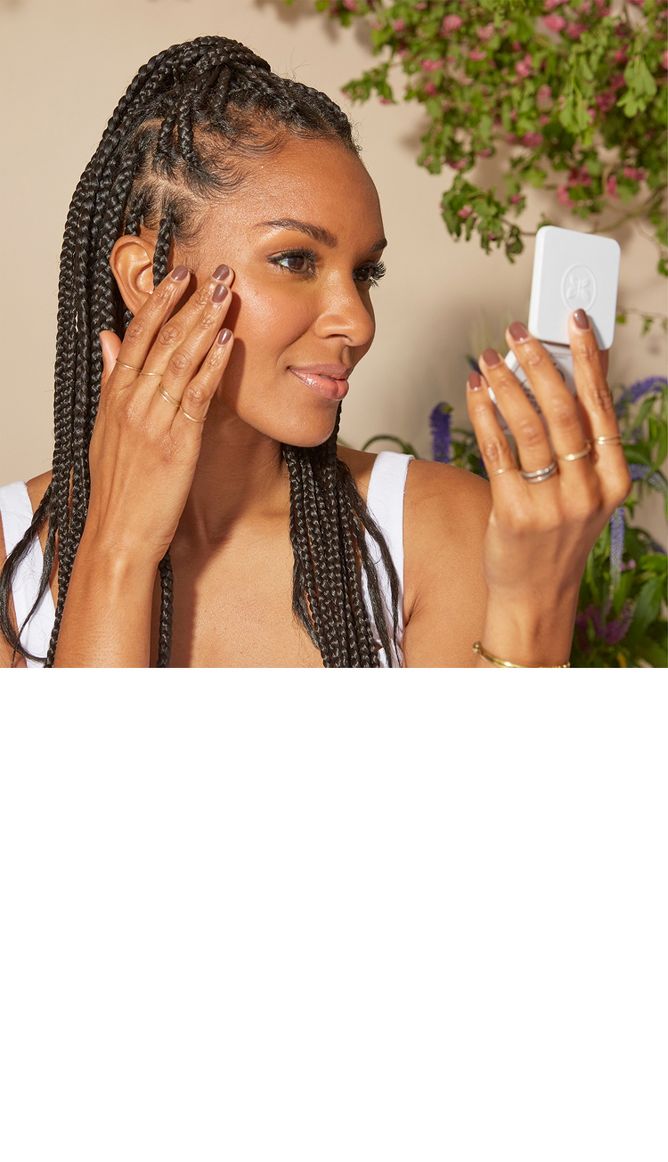 Seize the day
I start every look with Everything Matte Primer. It has micronized bamboo powder that instantly mattifies and blurs. I use this before applying makeup to create a smooth canvas. Next up: CCC Clean Corrective with Vitamin C Tinted Moisturizer SPF 30. Sunscreen is a daily must, and what I love about this formula is that it protects against UV rays and helps defend against blue light from screens. I like to use a color that matches my neck on my face and a lighter color to brighten under the eyes and around my nose.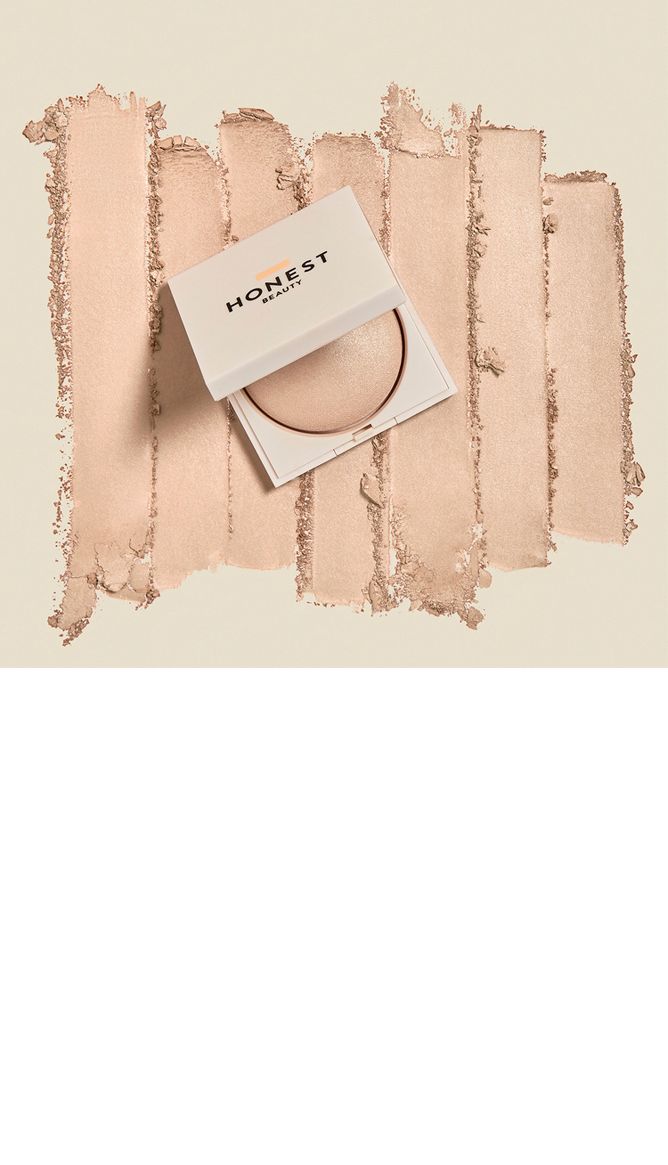 Next, I apply Invisible Blurring Loose Powder, our talc-free universal powder that sets everything in place. I like to use it on my upper lip and marionette lines. I always tell my friends, no matter what look you're going for, it's important to set your makeup with primer and a setting powder because you want your makeup to last the whole day. Next, I use our Creme Cheek + Lip Color on my cheeks, and then go over my blush with our Luminizing Glow Powder. I finish with a lighter shade to highlight the bridge of my nose, the tops of my cheekbones and my cupid's bow.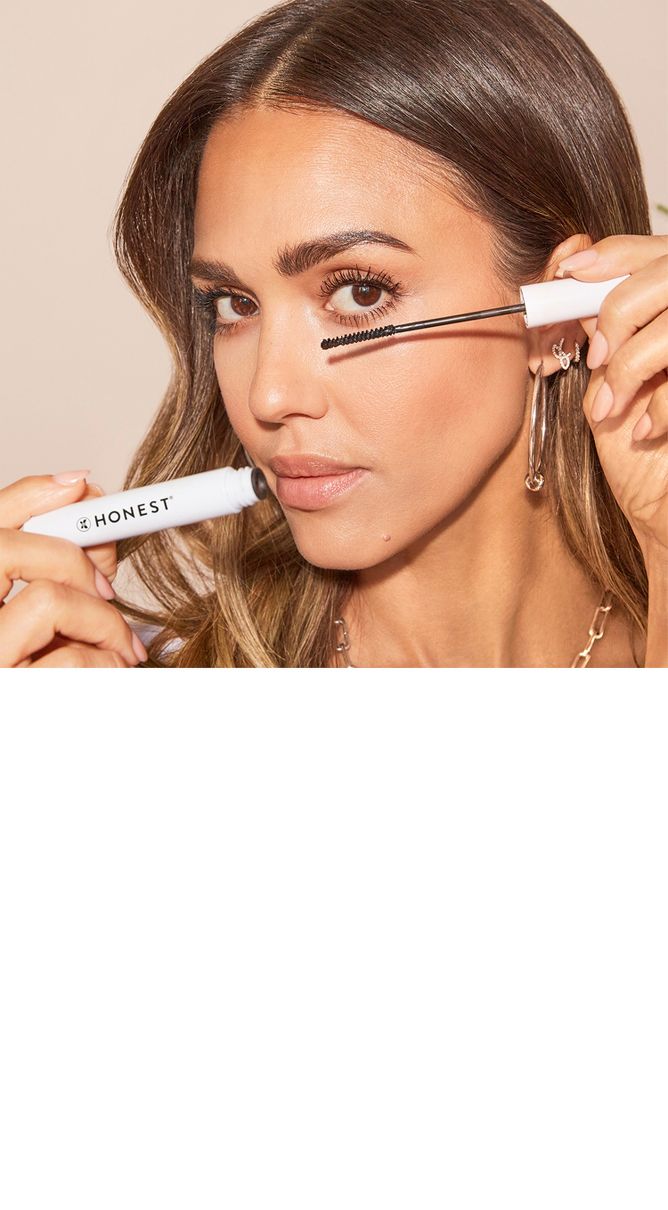 Next, I fill in my brows with our Eyebrow Pencil and apply our Honestly Healthy Brow Gel in Soft Black. Then I give my lids a pop of color with our Eyeshadow Palette. It has neutral, buildable colors that flatter every skin tone. Tip: You can even use the taupe shade to contour your nose! Then, I apply our Honestly Healthy Serum-Infused Last Tint. It's packed with nourishing ingredients including castor oil, jojoba esters, mung bean, red clover extract and plant-derived protein. Last but not least: the lips! I usually go with our Tinted Lip Balm but love our Gloss-C for when I want that high-impact shine.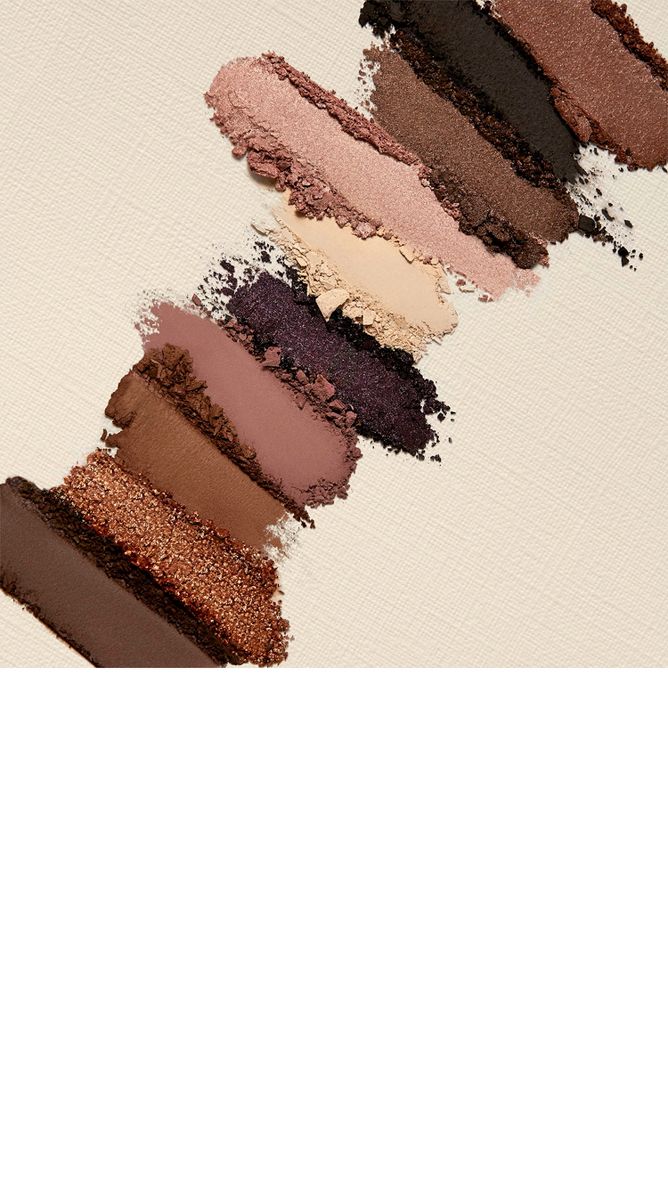 Slide into the pm
Taking my look from day to night all comes down to my touch-up kit. My advice: keep it small and portable. To start my night look, I take the gold color from our Eyeshadow Palette and apply it into the crease, the outer corner in a V shape and the lower lash line. You can add a darker shade to your eyeshadow to really give it that wow factor. Nothing turns a day look into night better than eyeliner. Use our Liquid Eyeliner to create a subtle wing that won't smudge or flake for up to 8 hours so you can go all night.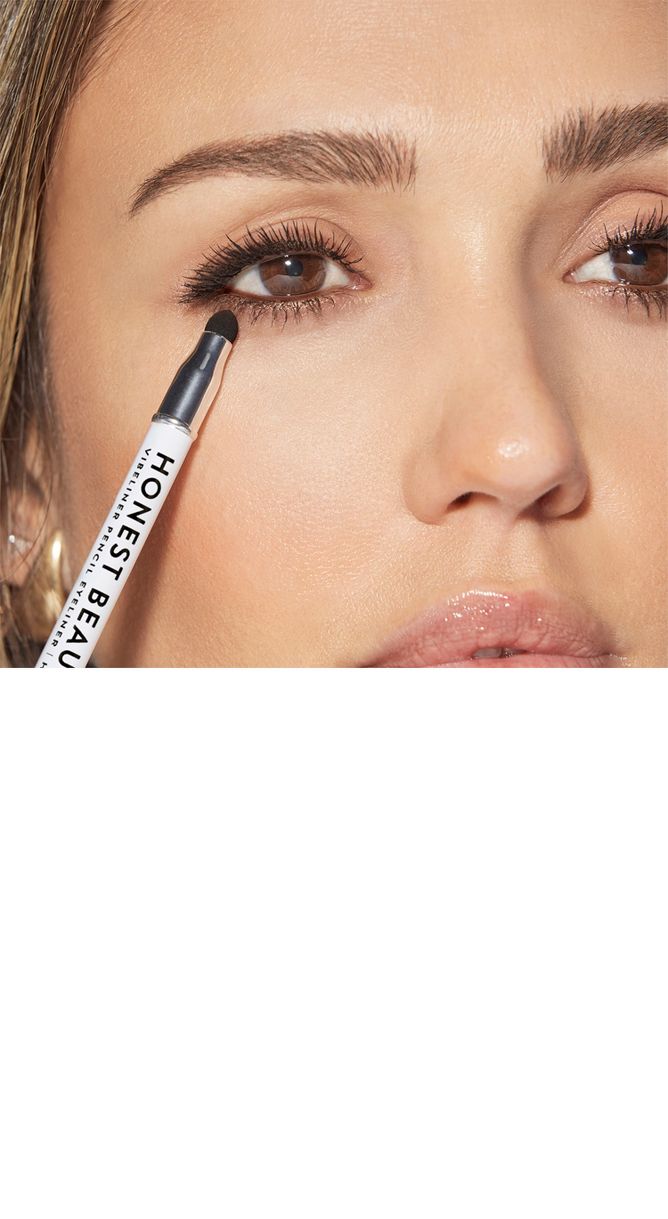 Now it's time for the lashes. I use our best-selling Extreme Length Mascara + Lash Primer. You can put the primer right over the lash tint. Wait 30 seconds and then apply the mascara. The best way to lock it all in and extend makeup wear is with a setting spray. Our Save Face Shielding Setting Spray acts as a weightless second skin that also protects against environmental aggressors. The finishing touch: Honest Liquid Lipstick. These highly pigmented, long-wear formulas have nourishing ingredients so you can rock a bold lip without your lips feeling like the desert. There you have it! Day-to-night look: done.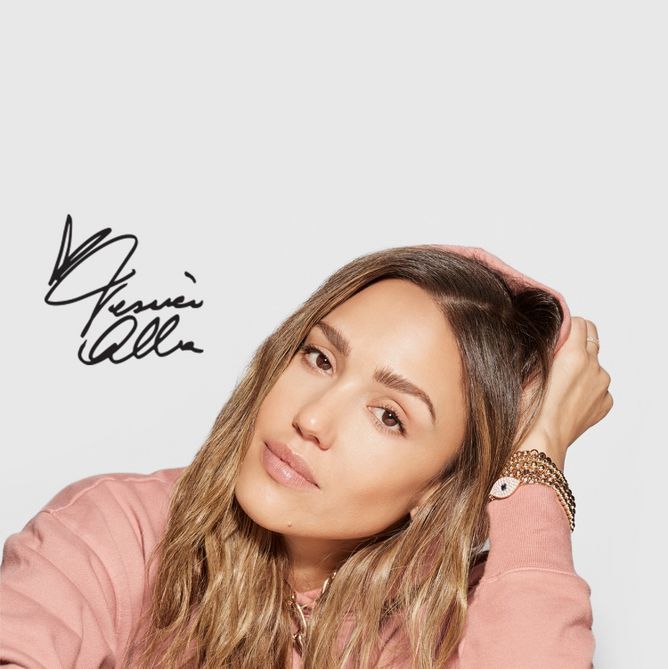 Want more Honest Beauty?
I'll be bringing you more fun clean beauty routines, easy tutorials and wellness hacks you can't live without every month. Stay tuned, beauties!