Specifications
Includes: Colored Pencils, Crayons
TCIN: 82807512
UPC: 860004218241
Item Number (DPCI): 081-04-0208
Origin: Imported
Description
Own a Piece of History
Presenting More than Peach by KID CEO Bellen, World's 1st Crayon Activist & "Skin-Color" Crayon Pioneer

Bellen's More than Peach Project was created in Spring 2019 by then 8-year-old Bellen Woodard and is now credited with growing empathy, youth leadership, and a genuine joy of learning in classrooms around the world, as well as leading the way (and changing an industry)! Expand your presence and creativity with the More than Peach Creativity Pack – Colored Pencil & Crayon Bundle.

EACH PREMIUM BUNDLE INCLUDES THE FOLLOWING:
• More than Peach "Skin Color"/Skin-tone/Multicultural Colored Pencils (12ct.)
• More than Peach Rainbow Colored Pencils (12ct.)
• More than Peach "Skin Color"/Skin-tone/Multicultural Crayons (12ct.)
• More than Peach Rainbow Crayons (24ct.)
•1 NEW (2023!) Postcard with messaging from Bellen

COLORED PENCILS DESCRIPTION:
• Softened poplar wood
• Hexagonal barrel
• Premium quality
• 12 count skin-tone pack of colored pencils with signature exclusive Bellen's More than Peach and "skin-color" labeling.
• 12 count pack traditional colors with Bellen's More than Peach signature labeling.

"I was confused that only one crayon was once named flesh by a big brand and that only one crayon--peach--was called "skin color" by my friends and classmates. So, after growing the language in my own classroom & community with "many beautiful colors", I decided to expand The More than Peach Project to really, actually grow the language and interactions in classrooms everywhere to celebrate every single kid and "kidhood!" In a way like no crayons before! All of my More than Peach skin-tone crayons are named "skin color" AND after natural landmarks from around the world. Why? So no kid is 'disincluded.' -Bellen

About the brand: Bright light & industry leader, Bellen Woodard, is the creator of Bellen's More than Peach® Project, World's 1st Crayon Activist, and "skin color" crayon pioneer. Seeking increased access & inclusivity, she has now made history by transforming the crayon industry and changing the world…one crayon at a time! As a leader in product inclusion—More than Peach products inspire across cultures and generations, quickly becoming a classroom and family favorite in their ability to connect with people of different ages and abilities. You can find More than Peach products in museums across the country and featured by TIME, Scholastic Magazine's "Most Inspirational", The Today Show, PEOPLE, Lupita Nyong'o, Vanity Fair Italy, Washington Post, The Kelly Clarkson Show, and many other top media-outlets. And she's just getting started!

©2022 More than Peach, LLC. All rights reserved. More than Peach, More than Peach Project, Crayon Activist, "There's no coloring rule book," Bellen, and logos are protected trademarks of More than Peach, LLC.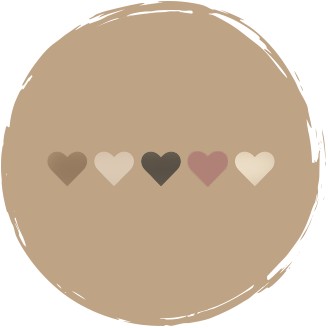 Black Owned or Founded Brand
Target recognizes Black owned brands as U.S. based enterprises that are at least 51% Black owned, operated and controlled while Black founded brands are those enterprises created, developed, and previously wholly or partly owned by Black Entrepreneurs.