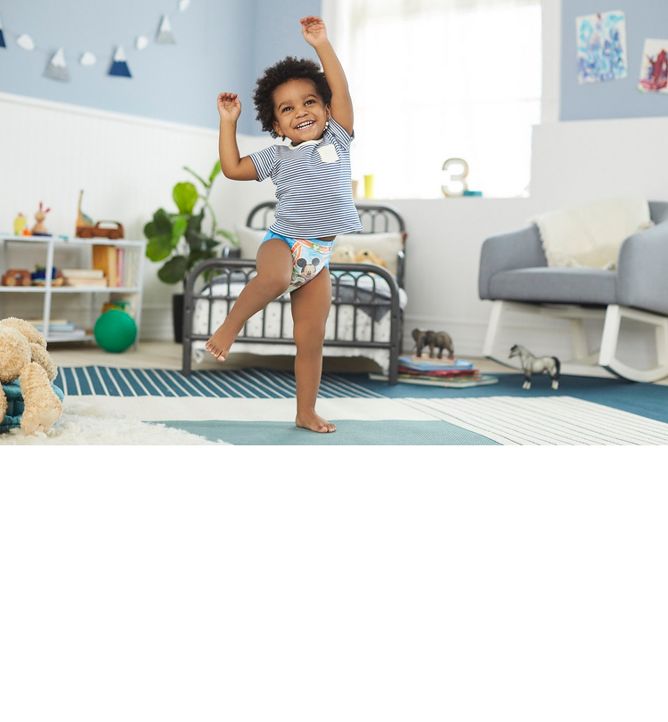 It's potty-training time
Finally, the endless diaper cycle of pee, poop, change and repeat is coming to an end for you… er, your toddler. Congrats! Although potty training can sound a little stressful, these awesome toilet-training tips will have your toddler rocking underwear in no time.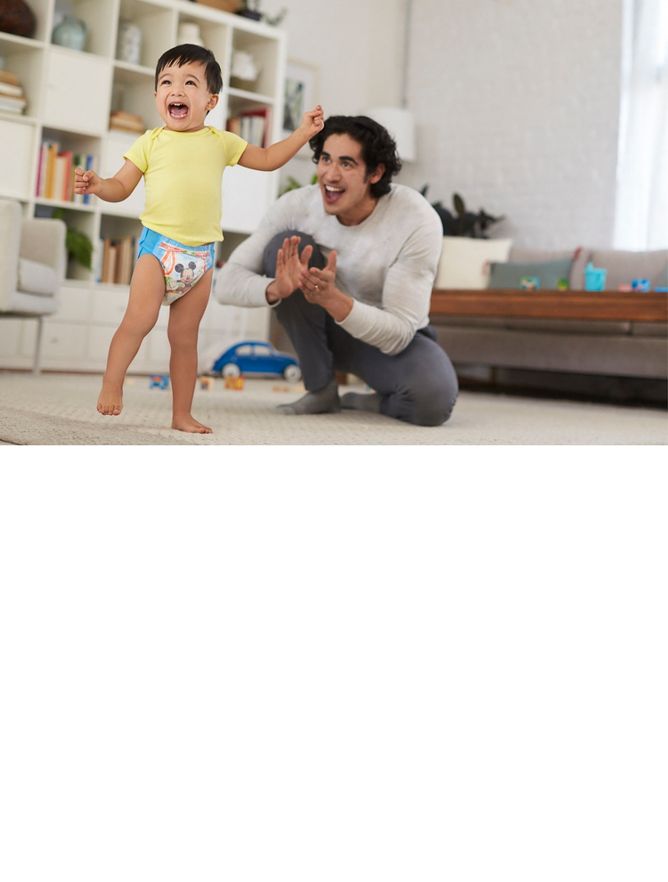 You're ready… but are they?
If your kiddo is giving these cues, they may be ready to start toilet training.

• Waking up dry after naps, or staying dry longer

• Pulling at a wet or dirty diaper, or even hiding the evidence (yes, this happens!)

• Showing interest in others going to the bathroom

• Telling you that they are about to go or just have gone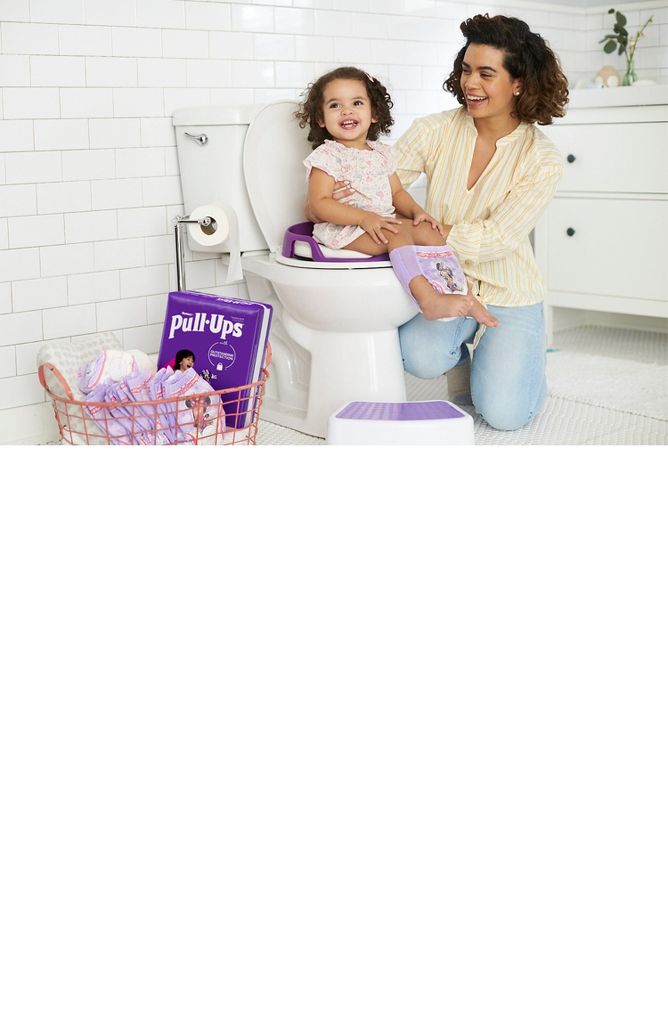 Prepping for the potty
Ready to start? Here are a few things you and your toddler will need.

• First, plan out the approach you want to use with your toddler.

• Choose a potty chair or seat that's designed for toddlers. Chairs are great when you're first starting out, because they're positioned on the ground. Seats work well for older kids who've got toilet training down.

• Get absorbent training pants or underwear that don't mess around. Try Pull-Ups training pants featuring the characters your kiddo loves to make potty training a little more fun.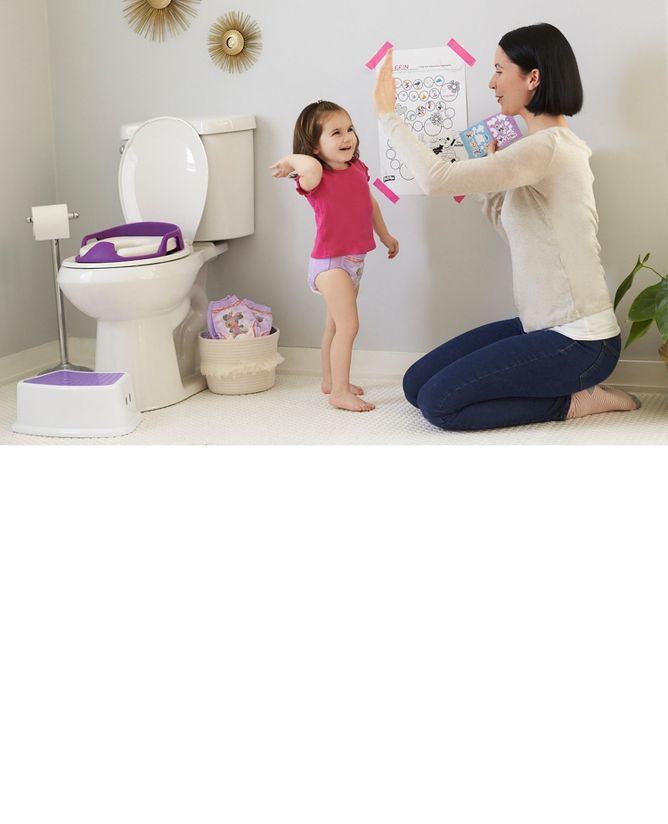 Celebrate the little wins
Create a sticker chart and offer attainable prizes as rewards for your toddler going on the toilet. But don't make your toddler wait for too long to see the benefits—it's most effective to let them pick a small sticker to put on the chart every time they're successful on the potty. Encourage your toddler to show their stickers to family members and friends to help them celebrate their little wins.


Remember: You got this!
Trust yourself as you start this new adventure. Each toddler is different, so don't compare your kiddo's development to others. Accidents and even regression can happen. (FYI, it's okay to press pause on toilet training for a few days or even a few weeks and then try again.) But if you keep positive and focus on the progress your child is making, your toddler will be ditching diapers before you know it!
Is My Kiddo Ready for Potty Training
Is your toddler ready to start potty training? Whether they're still wearing a diaper or they already know that poop and pee go in the toilet, your child's toilet training readiness largely depends on when they want to potty train. When you start training, teach your kiddo to use the potty whenever their bladder is full or they have a bowel movement. Once trained, they'll be ready for big-kid underwear!
What if your kiddo isn't ready for potty training (or toilet training)? What if they're totally terrified of potty training? What if they were trained, and they reverted back to going potty in their pants instead of the toilet? Preparing your kiddo for toilet training starts with familiarizing them with the toilet. The potty is nothing to be afraid of, and neither is potty training! But if your toddler is still using their Pull-Ups to take care of a bowel movement (A.K.A. poop), instead of running to the toilet, it may be time to try a new approach to potty training. Here's a tip to make the potty training or toilet training journey easier. If your kid is big enough to potty train on the toilet, teach them to go potty around the same time as mom or dad. Or, start training them to go potty at the same time as their brothers or sisters. This will help normalize using the toilet.