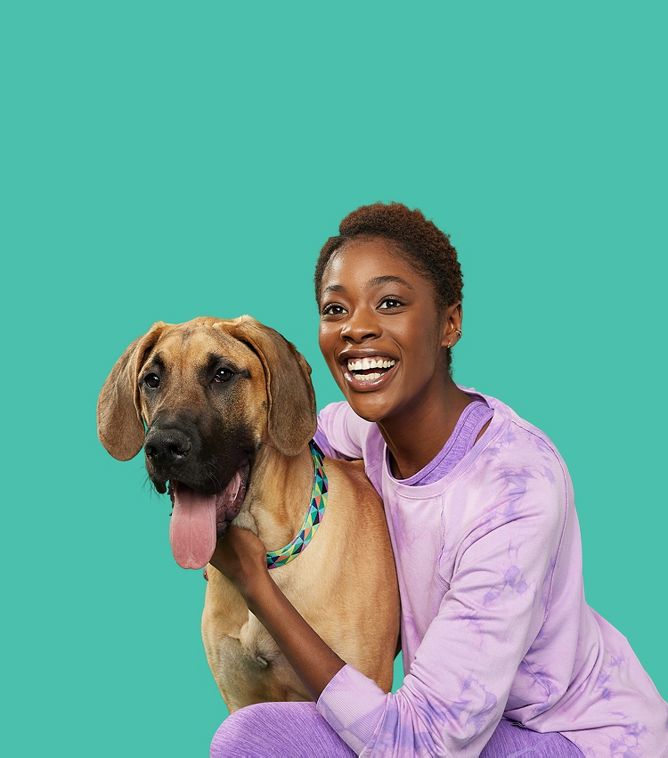 For the furry

family members
Pet Health & Wellness
Dog Vitamins & Supplements
Dog vitamins and supplements are essential for maintaining a dog's overall health and wellbeing. Just like humans, dogs need a balanced diet to obtain the necessary vitamins and minerals to function properly. However, sometimes dogs may require additional supplements to address specific health concerns, such as joint health, anxiety, or digestive issues. Dog vitamins and supplements come in various forms, including soft chews, tablets, and liquids, and can be purchased from reputable brands like Purina, Nutramax, VetriScience, and Dasuquin. It's essential to consult with your veterinarian before starting your dog on any new vitamin or supplement regimen, as they can help determine the appropriate dosage and ensure that it won't interact negatively with any other medications your dog may be taking.
Frequently Asked Questions about Dog Vitamins & Supplements
Do dogs need vitamins and supplements?
Dogs, like humans, require a balanced and nutritious diet to maintain good health. While a healthy and balanced diet is usually enough to meet most of a dog's nutritional needs, there are some situations where adding vitamins and supplements to a dog's diet may be beneficial. For example, if a dog has a health condition that affects their ability to absorb nutrients or if they have a restricted diet, they may benefit from vitamin and mineral supplements. Additionally, older dogs or dogs with specific health concerns may also benefit from supplements such as joint support or digestive aids. However, it's important to consult with a veterinarian before giving your dog any supplements, as some can be harmful in excessive amounts or interact with certain medications.
What are the best vitamins and supplements for dogs?
The best vitamins and supplements for dogs depend on their individual needs and health conditions. However, some commonly recommended supplements include:
Omega-3 Fatty Acids: These can improve skin and coat health, joint health, and may have anti-inflammatory properties
Probiotics: These can promote digestive health and immune system function
Glucosamine: This is commonly used to support joint health and can help alleviate pain and stiffness
Multivitamins: These can help fill any nutritional gaps in a dog's diet and support overall health
What supplements do vets recommend?
Vets recommend supplements like glucosamine and chondroitin for dogs with joint problems, probiotics for dogs with digestive issues and omega fatty acids for those with skin and coat issues. Your vet will likely look at your dog's health history, breed, age, diet and activity level before recommending a specific canine supplement.
Do dog vitamins expire?
Dog vitamins expire just like human vitamins do, so check the label on any vitamins you have that may be older. Expired dog vitamins may lack full potency, or they may potentially cause stomach upsets for your dog. Discard and replace any canine vitamins you have that may be past their prime.