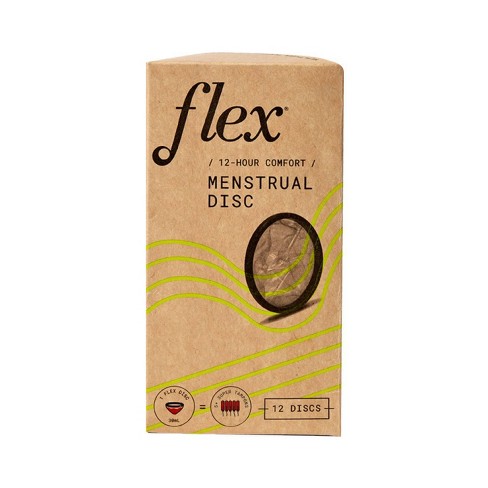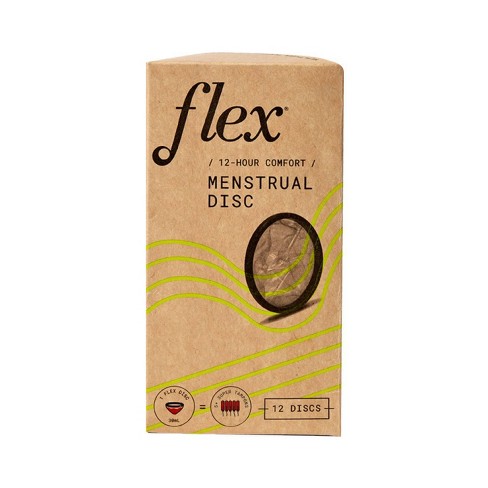 $14.99
When purchased online
About this item
At a glance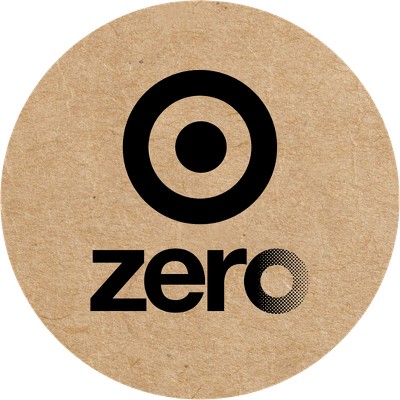 Target Zero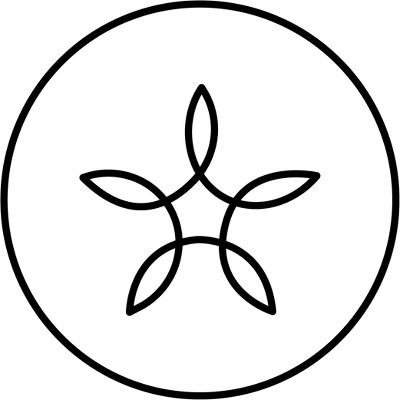 Hypoallergenic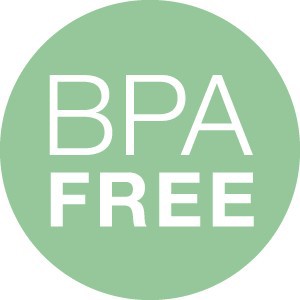 BPA Free
HSA/FSA Eligible
Highlights
12-hour period protection

Reduces cramps, irritation and dryness*

Protects against leaks overnight, while swimming, and during intercourse

Hypoallergenic and made without phthalates, natural rubber latex, or BPA

NEW PACKAGING, SAME PRODUCT
Specifications
Health Facts: Hypoallergenic, No Fragrance Added, BPA-Free
---
Product Warning: Does not protect against STDs, Not a Contraceptive
---
Features: Disposable, Unscented
---
TCIN: 75665025
---
UPC: 851906007248
---
Item Number (DPCI): 245-04-4298
---
Origin: Made in the USA or Imported
---
Description
The Flex Disc is a disposable menstrual product that offers ultimate leak prevention, safe 12-hour wear, and less cramping and irritation. Patented ComfortSeal technology warms and forms to the body for a comfortable, secure fit. Exercise, sleep, swim, enjoy mess-free period sex-and get ready to have the most comfortable period of your life.

Flex Discs sit in a different position than tampons and cups and were designed to fit the majority of women, including mothers. Holds capacity of three super tampons.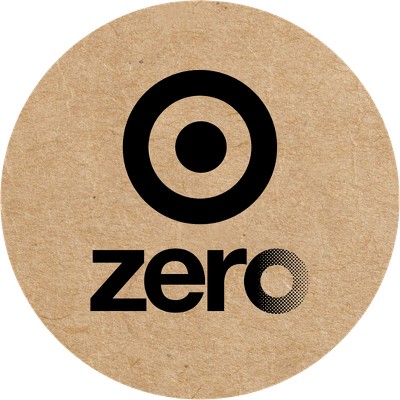 Target Zero
Join Target and the brands you love on a journey to zero waste. Products must meet at least one of these criteria to be part of Target Zero: 1. Packaging designed with intention of refill to reduce total waste; 2. Packaging or product designed with intention of reusability at end of life; 3. Packaging switch from plastic to paper, aluminum, steel or glass with greater potential to be widely circular for majority of product packaging; 4. Packaging made with at least 30% post-consumer recycled content for plastic; 5. Compostable packaging; 6. Less water usages — concentrates or powders - with the intent to minimize packaging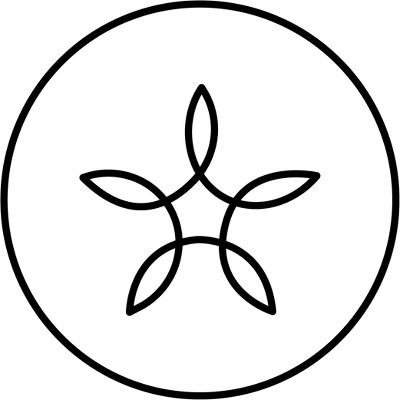 Hypoallergenic
Designed to minimize the possibility of an allergic response.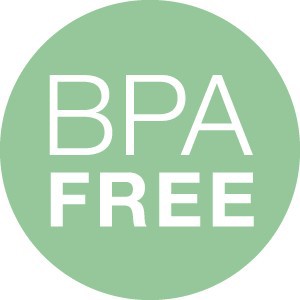 BPA Free
Made with BPA-free materials.
HSA/FSA Eligible
Restrictions apply; contact your insurance provider about plan allowances and requirements
If the item details above aren't accurate or complete, we want to know about it.
Ingredients:
medical-grade polymers, mineral oil, natural carbon black [for rim color], antioxidants
Allergens & Warnings:
WARNING Single-use only. Flex Disc is not a contraceptive nor does it protect against sexually transmitted infections (STIs). Before using, please read instructions.
Shipping details
Estimated ship dimensions: 3.5 inches length x 3 inches width x 5.62 inches height
Estimated ship weight: 0.26 pounds
Return details
This item can be returned to any Target store or Target.com.
This item must be returned within 90 days of the date it was purchased in store, shipped, delivered by a Shipt shopper, or made ready for pickup.
4.0 out of 5 stars with 1545 reviews
77% would recommend
188 recommendations
odor control: 4.58 out of 5
absorbency: 4.09 out of 5
value: 3.99 out of 5
quality: 4.38 out of 5
comfort: 4.57 out of 5
The cup is better
Do not like these as much as the menstrual cup, these work for a few hours but then seem to slip out of place and start to leak, they are not reusable so you can't take them out and re position them like you can with the cup. I use these on my last days of my cycle and my flow is too light to use the cup, but I always have to wear a thin pad or panty liner for the leaks
I love it
I drink a lot of water and have to change tampons frequently. These last hours. I only had one small leak and it was the first time I tried it and I didn't push it high enough in. I can't even feel it. I am still a bit messy when taking it out but I don't think I'll ever go back to tampons
Man I wanted this to work
I tried y'all, I really tried. I gave this three cycles worth of my life, and I just don't think my anatomy is compatible with this product. No matter how I insert the disc, and I've tried them all (even chatted with someone from the company), I cannot get it to stop leaking. The straw that broke the camel's back was today...I thought I was doing good, no leaks since I had put it in two hours earlier. I took my dog for a walk, and I literally felt major leaking. When I made it to a bathroom, my panty liner was soaked. I am very disappointed, but I did give it my best shot. Don't feel pressured by the other reviewers who say if you're leaking you're doing it wrong!
1 reply from The Flex Company team - 2 months ago
Hi Ambreaux, we're so sorry to hear about your experience with the discs and wish this was a better experience. We thank you for giving it 3 cycles and hanging in there! If you think you'd be down for trying it again later on down the road, please reach out and talk with one of our experienced Flexperts. We're here to help! 💛
Customer
JSlagter
-
2 months ago
,

Verified purchaser
I am on my second cycle using these discs, it is easy to put in and I do not feel it. But I have soiled more underwear and pants/shorts using these than tampons; I think it shifts out of place. I wanted to love this product despite the mess it makes when taking it out. I am a SAH mom and so not have the time nor the privacy to constantly visit the toilet to readjust, clean myself up, change underwear and pants, and wash all the extra laundry. I will not be purchasing these for a third cycle.
1 reply from The Flex Company team - 2 months ago
Thanks for sharing your experience and we are sorry you are having leaks. We are here to help if you would like some customized support on your insertion and positioning. You can message us on flexfits.com!
Not in packaging as advertised
Incorrect Packaging
-
2 months ago
,

Verified purchaser
These are always in boxes at the store and they show that way on the web site then they send them packed NOT in boxes but in bags which cannot be revealed! Totally useless and impossible for storage purposes. Plus bad because now you can't recycle the packaging! Once you order, Target CHANGES this item pictures to the ones packaged in bags!! That's not what I added to my bag and ordered!! Zero stars!! I will be returning.
1 reply from The Flex Company team - 2 months ago
Thank you for giving this feedback. Our 24 pack does come in a bag and it appears that Target has updated the picture to show the 24 ct bag, apologies that it wasn't correct when you ordered! Our 24ct bag is recyclable so please feel free to recycle it!
Always, always messy
originally posted on flexfits.com

I've tried these for 3 months straight and I really tried to like them. I really really tried!!! Leakage is 50/50 (for me at least) When there's no leakage it's great but again, you never know! The absolute worst part of this is taking it out. *reader discretion advised* First off, you have to basically stick your finger ALL THE WAY inside to reach it. In some videos they have tips to remove it, one of the tips is to "push" but if you're like me you might just accidentally pee while you're trying to take it out. Once you've finally reach the disc, on the way out it spills all over your hand. I don't know how others remove it but the only way I've been able to remove it, it always, always spills. You're left with a puddle blood on your hands and a disc half way out. I tried to like these ya'll but they're just not for me.
Pretty decent
frog
-
2 months ago
,

Verified purchaser
They're very comfortable, I barely notice it's there. The only drawback is if you have a heavy period, they only hold for a couple hours. I personally wear pads on the heavy days and these on the lighter days which has been saving at least 5 pads or more each cycle
1 reply from The Flex Company team - 26 days ago
Hi! Thanks for the review - check out this how to under mid wear about hands free emptying of the disc on your heavy days! https://flexfits.com/pages/how-to-use-disc This can help you can get longer wear on those heavy days!
The best period product
originally posted on flexfits.com

I've been using flex discs (disposable and now the reusable one!) for about 6 months and I seriously LOVE them. They are so comfortable and easy to insert and remove, which I always had trouble with with a traditional menstrual cup. If you have any sort of physical accessibility issues or difficulties with traditional menstrual cups, I think these are a really good alternative. Very minimal leakage if any and they last for hours and hours. Highly recommended !!!
Flex Disc
originally posted on flexfits.com

I would give this product more stars if i could! It's amazing! I love that I don't have to worry about toxic shock syndrome while wearing it, it has completely changed the game for me.
Love the idea, doesn't fit.
originally posted on flexfits.com

2 stars bc the idea is great but I can't use the boxes I bought. I was really excited to try this. The disk is about the size of my palm with a firm plastic ring. No matter how I have inserted flex, it will not stay in place and it does not fit. I've read the instructions and followed them correctly and carefully. I don't know if it's because I'm petite. I'm really disappointed and was hoping it would work for me.
50/50
EJ
-
3 months ago
,

Verified purchaser
Being completely transparent. The first time I tried to use this it was SO difficult and it hurt pretty bad I wasn't even able to get it all the way in I had to watch several videos. After I finally got the hang of it it was pretty smooth you don't know that they are there. Initially they hurt putting in and they hurt coming out. This is a 50/50 not great but not a bad product either !
1 reply from The Flex Company team - 2 months ago
Hi EJ, thank you for your review! We're so happy to hear that you stuck with it and conquered the process. There's definitely a learning curve when trying new things. We hope that you're no longer having any discomfort (including mild experiences) on the insertion and removal, but if so please reach out to our Flexperts at hello@flexfits.com.
Don't wait one more minute!
Jessica D.
-
3 months ago
originally posted on flexfits.com

I'd been thinking about trying these for a long time but was intimidated by the process. Finally decided to take the chance and so glad I did! Here were my concerns- Will I make a mess the first time I attempted insertion? So I got in the bathtub Won't it be awkward/uncomfortable to be digging around in there once it's time to remove it? It's a little awkward the first time but gets a lot easier after that. Will my long nails tear the product or hurt me? It helps to keep disposable gloves by the toilet. Does it reallyyy help cramps? Yes. It absolutely does. Such magic. Can you reallyy empty it hands free on the toilet? Definitely. Can you for sure have mess free period sex? Good question, haven't tried just yet but have a feeling the answer is yes.
If you're leaking you're doing it wrong!
originally posted on flexfits.com

This product is amazing. I have heavy periods and it works great. When I would have leaks in the beginning it's because i wasn't putting it high enough inside. Takes some practice. A little messy to remove but lasts all day :)
Useless
Jessica L.
-
3 months ago
originally posted on flexfits.com

As far as I can tell the cup just waves high to the blood as it flows directly past it and into my underwear. I attempted to reinsert it 3 times before giving up. Definitely will be mailing back with a demand for a refund
Easy, comfortable, mess-free romance
BeautifulSky
-
3 months ago
,

Verified purchaser
Game changer!!! Easy to insert and remove, so comfortable you'll forget you're wearing it, and best part is you can enjoy mess-free romance during your period!
amazing
originally posted on flexfits.com

very comfortable to have in, i love the self emptying part of it when you use the bathroom, it reduced my level of cramps by quite a bit, i could barely even feel it. i would absolutely recommend, especially if you get bad cramps and/or have a heavy flow.
I wanted these to work :(
originally posted on flexfits.com

You're on to something but… while the idea is fantastic (please don't stop trying) these are still not great for anyone with really heavy period days. If I didn't work from home, I would have given up 3 days into the first time I tried them. 3 periods later and a lot of ruined panties… I will only use and trust the discs on light days. That said… I freaking love them on the light days!
1,000 STAR REVIEW
originally posted on flexfits.com

If I could give a 1000 star review I would!! I LOVE this product, it has completely changed my life! I've been using Flexdisc Original for over a year now, I ran out last month (because of a billing error on my part not theirs!) so Ihad to go back to Tampons for a week and it was awful! I'm a major tampon forgetter, with a serious flow the first few days, and was constantly stressing about toxic shock syndrome. Not to mention, the ease of use, and ability to have sex. I could go on and on about this product, so if you're contemplating whether or not to pull the trigger DO IT, GIRL! The ONLY teeny- tiny drawback is removal, and that's an easy fix with a hand wash or shower removal! I mean I just switched to the reusable cup and cannot WAIT to never run out again because other period products are booty comparatively!
No odor and comfortable
You do have to figure out the best way for you to insert and get the disc to sit . I lay in my back with my legs in the air and I use my thumb to push I straight down. I then use my finger to ensure I've pushed it down as far as it can go. When I sit up, I don't feel it at all. The idea is that the disc sits right under the opening of your cervix and thats how it catches all of the blood . I like to remove mine in the shower. On heavy days I would say you should replace maybe every 8-10 hours but in medium or light days you can go the full 12. Best part is that you don't feel like you're on your cycle AND there is absolutely no odor . None. The sale company also makes the discs that are in pink…I for some reason find the black ones to work better but the pink certainly are just fine as well
Life Changed!
I feel like I've been dealing with my period unfairly without these for 15 years. They are so easy to use and I cannot even tell it is there. This is literally changing my life and I no longer feel like I need to miss out on things due to my extremely heavy flow after having three kids. Thank you thank you thank you! Ladies, but these!